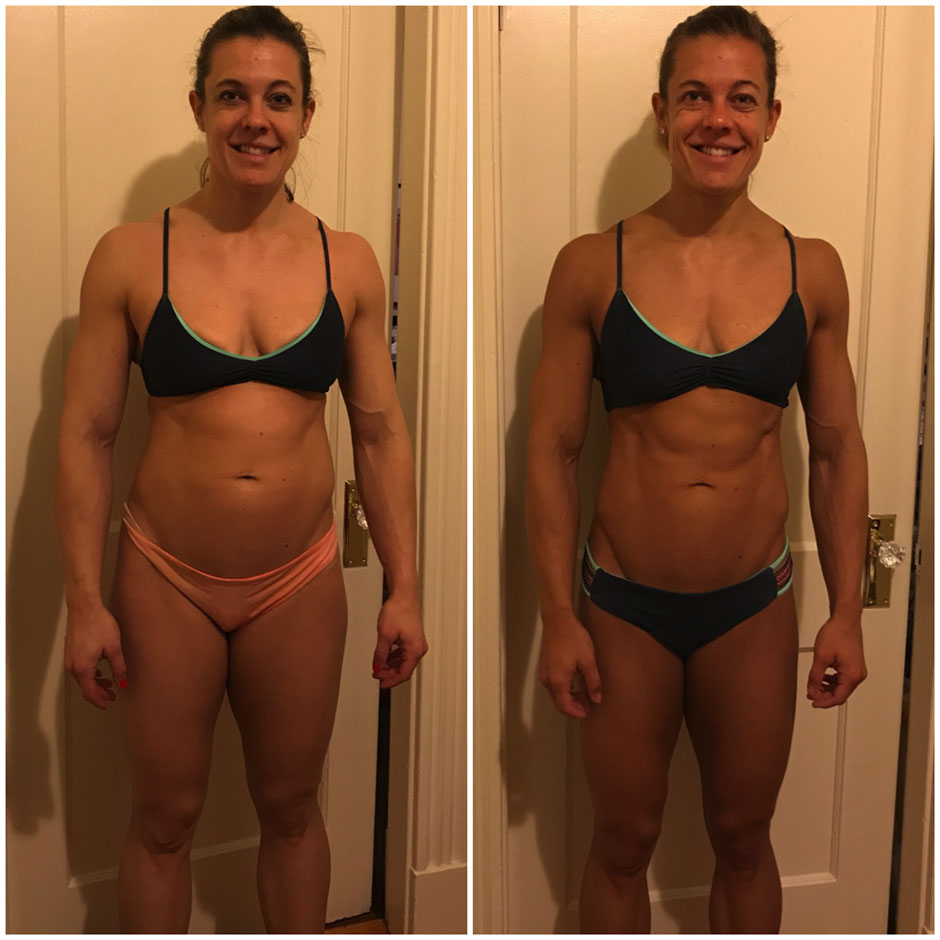 Goal
My primary objective was to de-fluff - could I see abs? I also had an upcoming beach vacation so I figured the timing of signing up would align perfectly with my goal and beach trip. I wanted to maintain my strength numbers at the gym but lose the extra fat. I have lost 14 pounds!
Testimonial
I was pretty skeptical of the program initially. While I had many friends at my gym who participated and raved about WAG, I felt it would inhibit my ability to be social and enjoy food. I also felt that I had a pretty good handle on diet and eating healthy. Boy was I wrong. Within a matter of weeks I noticed drastic changes. The tools WAG made available to help track made the transition that much easier - like the alcohol counter. Granted in order to achieve my goals I was drinking less than before but having the tools allowed me to find my balance. I was also fortunate to have a great coach in Amy. I felt she really understood the challenges I faced with loving food and wanting to keep a healthy balance between being social and staying within my macros. Having a support network at the gym of good friends who were on the program or had been with WAG also made life that much easier. We helped hold each other accountable and motivate one another with our goals and results. I never in my wildest dreams expected to achieve these results in this time-frame. I will forever be chasing the perfect balance between sticking with my macros and social temptations but thanks to WAG I feel like I have a better foundation to make smarter decisions.

At the gym, coaches, peers would talk about the importance of the right fuel for optimal performance. I always rolled my eyes - everything seemed fine for me. Sure I didn't always have the best eating habits and indulged in donuts but I also ate tons of veggies. It worked for me! When looking back to starting WAG and my goals I never really thought about the effects of the nutrition on my performance. Its been an amazing transformation. Not only do I feel so much lighter for all the metcon and gymnastics movements I've not only maintained my strength but achieved multiple PRs! Aside from the physical transformation which is visually rewarding the feeling I get at the gym is priceless. It's amazing how much nutrition affects your performance, especially when its dialed in.
Get Your Coach Today!