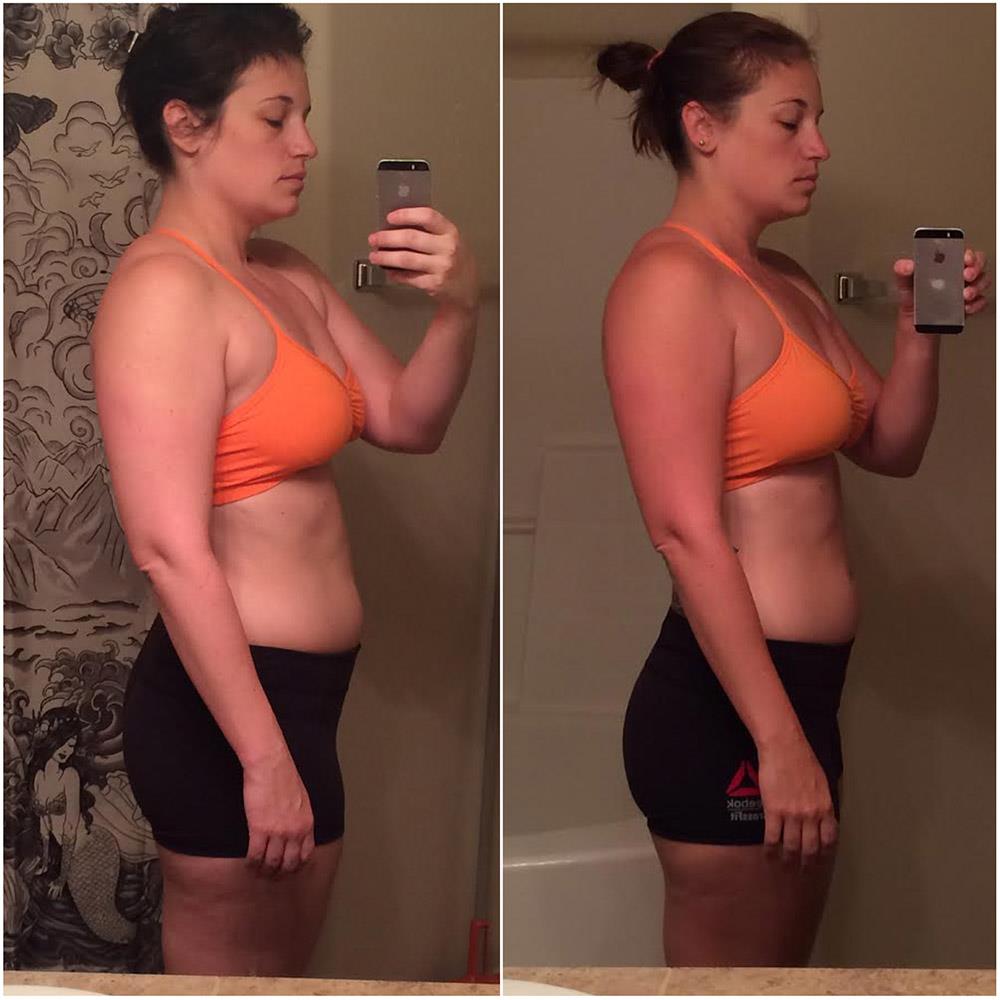 Goal
I wanted to find something that would give me the tools to last a lifetime. Also, I wanted to lose weight and become leaner while gaining strength to lift more weight and move faster in workouts.
Testimonial
I was always active and fit and then my mid-20's and career kicked in. I didn't know how to adjust my work/workout life. I gained about 25-35lbs in five years and was miserable. Within those years there was a lot of dieting; finding all of the programs: Isagenix, Advocare, Paleo challenges, Whole 30, 21-day sugar detox, carb cutting, etc. I found a lot of results with each program but nothing that was sustainable for long term lifestyle adjustments, and no results that would last longer than I spent doing the actual program, an average of 3 months. Then after depriving myself for months it was no-holds-barred on all the foods I wanted but denied myself. Then more weight would just add on.
Macro counting had been something I had heard about for a while before looking into and starting WAG, but I just wasn't sure if I wanted the commitment and it sounded really hard and tedious. After trolling enough on Instagram I decided to look into WAG. The Games athletes do it, so why can't I??? HA. It took me a few weeks to actually sign up for the program knowing I had at least three months to commit and that was do-able.
After starting WAG my food world completely changed and I felt so free. As long as it fit my macros I was free to make my own choices, no restrictions other than my numbers. That felt so good! Never has a donut tasted so amazing and guilt free. I lost 10lbs in my first two months and was so stoked. My gym performance was increasing like crazy. All of my lifts were moving up. My WODs were getting faster. I felt great.
The best thing about WAG, though, is the coaches. About 3.5-4 months in I hit my wall for a 'diet' timeline. I was over it. I wanted to quit. I was so lazy with my choices and decisions. My coach held me to my initial commitment and wouldn't let me give up. After about three weeks of flailing, I finally remembered why I started this in the first place. I had long term goals and this program was actually giving me life-lesson tools. It wasn't selling me anything or making me use their products. It was teaching me how to make appropriate choices in the real world doing real life things. Since then I have not lost much more weight by pounds, but my body changes weekly. I get compliments from friends I see all the time that I look so much leaner than last week and asking what I'm doing.
Get Your Coach Today!