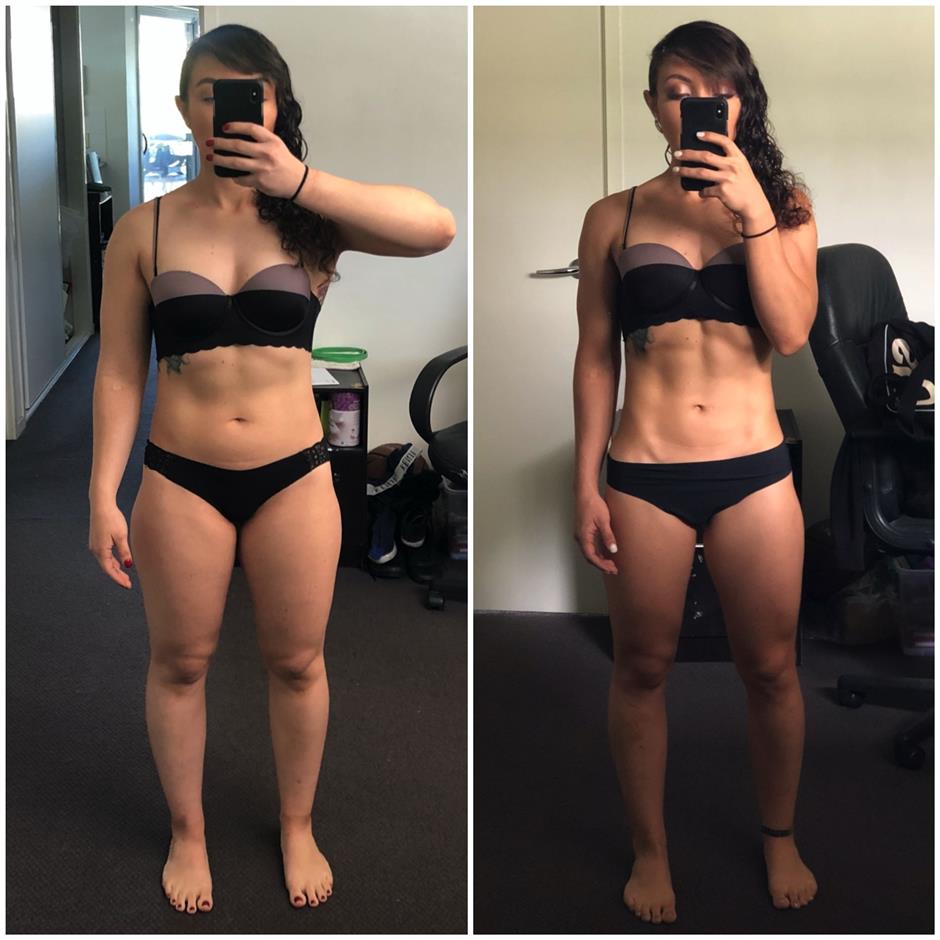 Goal
I wanted to learn to find a balance in my nutrition. I had been in and out of strict diets for most of my life and felt like I need guidance to reach a place where I was happy with my body and also enjoyed food on a daily basis. I have lost 8 kg.
Testimonial
Joining WAG has been a truly game-changing experience for me. Ever since I remember, I had been self-conscious, or a least aware of my weight. I was used to going on super strict diets, starving myself, reaching my "goal weight" and gaining it all back again after. I saw nutritionists, some who would give me very strict diet plans that would work at first but felt unrealistic to maintain; others that gave me a rough idea of what I "should" be eating every day to be in a "healthy weight range" but the lack of accountability didn't give me the results I was after, I wasn't happy with my body composition and became discouraged.

I found WAG and everything changed. The most challenging part at first was ALL THE FOOD I was supposed to eat! Even during my "non-diet" phases, I would never eat very much, I was mentally allergic to carbs, so being prescribed 170g per day seemed impossible. However, I am a determined person, so when I decided to sign up, I SIGNED UP. Nothing I had done so far had led me to being completely happy with my body so I decided to trust my coach 100% and see what happened. Having the stress of deciding how much to eat every day felt like such a relief! It took a few weeks for me to consistently hit my macros, mostly because I had to learn to trust myself and my accuracy. My coach was great at encouraging me to trust the process and hit my numbers daily. I found that counting macros was a perfect match with my personality. I am a list-maker, box ticker, perfectionist; while weighing every single thing that goes into my body might seem excessive to some, it has a reassuring and calming effect on me, it's like an almost tangible way to know that I'm doing things right.

The whole process has been much different to any kind of diet I had done in the past. The change my body has gone through was progressive and only by looking back at my starting photos recently I realized HOW MUCH I had actually changed! I see myself in the mirror every day so taking this slow and steady approach meant that I didn't actually notice big differences right away. My coach is instrumental in putting things into perspective when I get caught up with things like the number on the scale or when I don't feel like I'm making progress.

Overall, my experience with WAG has been nothing but positive. While I still have work to do in terms of my relationship with food, I feel confident that I will achieve it with the help of my coach. For the first time in my life I feel happy about the way I look while still being able to enjoy food, going out to dinner once in a while and having dessert without feeling guilty. I am looking forward to continue working alongside my coach, getting stronger and ticking goals off one by one.
Get Your Coach Today!