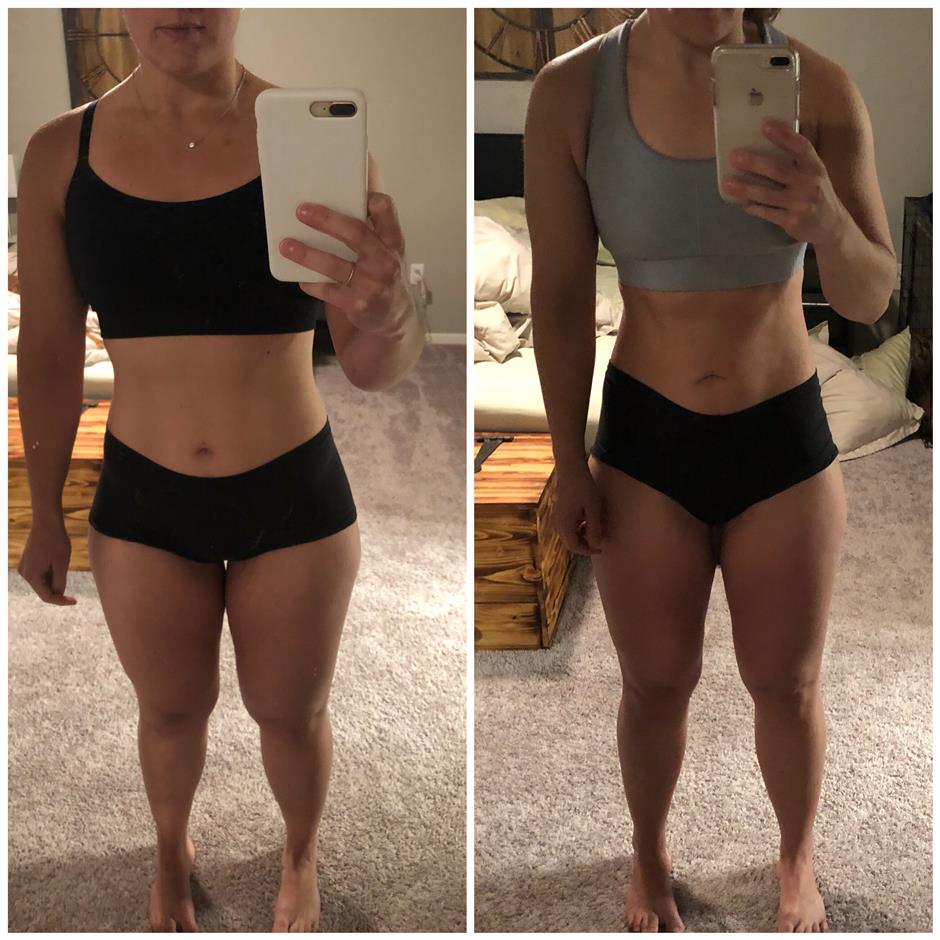 Goal
My goals were to lose weight, lose body fat, and learn more about nutrition. I'm down 8 pounds and 5.2% body fat!
Testimonial
I started WAG after talking about the program with someone who was also a member at my gym. I had tried literally EVERYTHING before joining WAG - from the magic pill to make you lose ALL of the weight to eating as much protein as possible because I thought it would help me gain muscle to basically starve myself (all of which are not good ideas). I was really searching for something sustainable that I could make into a lifestyle - which is exactly what WAG is.

I will say right now that there were several days that weren't perfect - from the eating too much over the holidays to the unexpected late night outs with friends to completely not weighing any of my food in a day because I just wasn't in the mood, but one of the best parts (or I think to be the best) of WAG is how your coach teaches you to deal with the not so great days. I used to beat myself up so bad when I would overeat or not eat the 'right' things in a day which would lead to a downward spiral over the next couple of days of "What's the point?" and "Well this whole week is ruined.", but my coach has helped me get through these days so much better. She has taught me so much about being able to bounce back and realize that life is going to happen and not every day will be perfect. Yes, nutrition should be a big part of your life to keep you healthy, but life is also about enjoying that extra glass of wine with your husband, eating your mom's treats during the holidays, and going for an ice cream cone with your dog - things are going to happen and it is all about finding that balance to fit in with your lifestyle. My mindset around food and eating has changed sooo much and I was not expecting that at all when I started.

Of course, I have also gained so much knowledge surrounding nutrition and fitness. My weight and body fat are down and my performance in the gym has been awesome over the past 6 months. I would not have expected any of my lifts to improve as much as they have while I was losing weight and inches. I won't get into specifics, but there have been several PR's and wins that I couldn't even have imagined before WAG.

I could go on and on about what WAG and my coach have done for me, but I would be here for way too long - plus, I have some macros to get to :). I still have more progress I want to make but am happy my journey will be with WAG.

If you are looking for something that can fit in with your lifestyle and continue to be sustainable/maintainable over time then I would hit that 'become a member' button right now. I promise you won't regret it.
Get Your Coach Today!