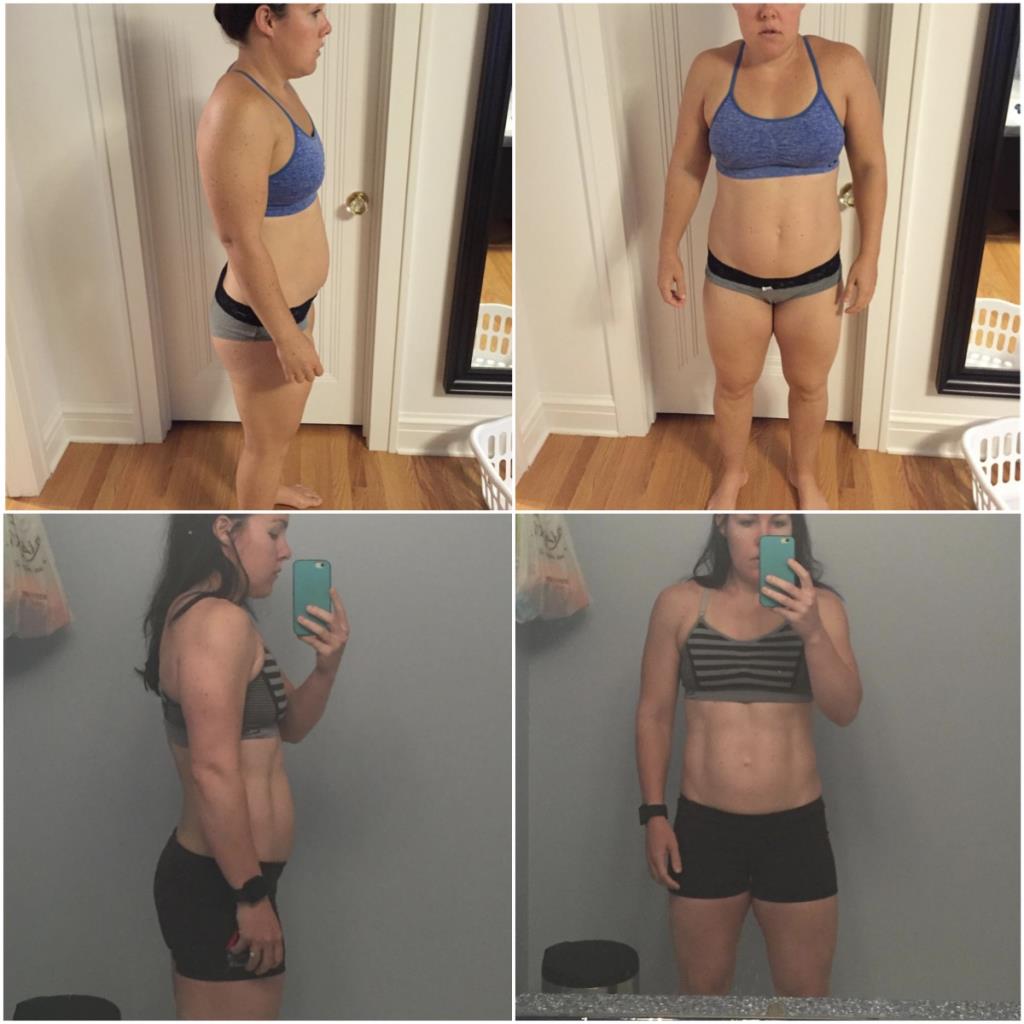 Goal
To lose 20 to 30 pounds.
Testimonial
I could go on probably FOREVER about WAG and my coach Ashley Smith and what they have done for me, but I will try and keep it as short as possible.
My initial reasons for signing up for WAG were probably ones with unrealistic expectations, to be honest. I almost say them as a magic pill with all of the success I saw people having with their program. I started to follow WAG on Instagram when I was first introduced to macros and was trying to get a clear understanding of how it truly work. I had quick success would lose 5-7 pounds, feel good and allow myself to be unaccountable I would then go back to my old habits do great tracking and hit my macros but come Thursday I would go over my macros and would eat something 'bad' and that 'bad' Thursday would turn in to a weekend event that included Friday, Saturday and Sunday to then start the cycle all over again on Monday and repeat the same process over again that week.
So when I signed up for WAG I think I was skeptical I would actual even been successful with it based on my previous track record. I remember being nervous about paying the money to have a coach tell me things that I felt I already knew. I remember being terrified I wouldn't be able to enjoy the weekends with my family and friends or go out to social events and enjoy myself. I would turn into a hermit.
My initial goal was to lose the 20 to 30 pounds of 'baby weight' I had gained from my first pregnancy, which but the way was back in 2012!
So I start on September 20, 2016 and the results have been absolutely AMAZING!!!! I remember getting under 170 pounds and knowing for the first time in my journey I was really going to achieve some awesome results and that my old habits were exactly that, OLD HABITS! Yes I have physically transformed, 100%, but I have mentally transformed and this is what has been the coolest and unexpected part of this process. My confidence level is on another level, even the way I walk and carry myself is transformed.
Did I put in a ton of work, YES, was it hard at times,YES, but the tools that I have learned through this process has mental transformations me I focus on the now, focusing on what is in my control, not harping on what happened in the past (both with food and with life), knowing I am the one that is in control of this whole situation! ME, just ME!
People have asked me why they think I have been successful: First, I have been honest and open with everyone around me about what I am looking to achieve, maybe too vocal at times. Yes being accountable to my coach and paying for it is one, but I do think that I was ready to finally make the physical change, ME and just me. There was no outside influences making me think that I needed to look a certain way or feeling that I wasn't adequate, it was all about me wanting to make this change.
I cannot express how thankful I am to Ashley and team WAG for creating such an awesome program! I can honestly say for the first time in my 33 years of life I LOVE every single thing about myself and it is because of the journey I am on with WAG and the amazing circle of people I have cheering me on.
Get Your Coach Today!