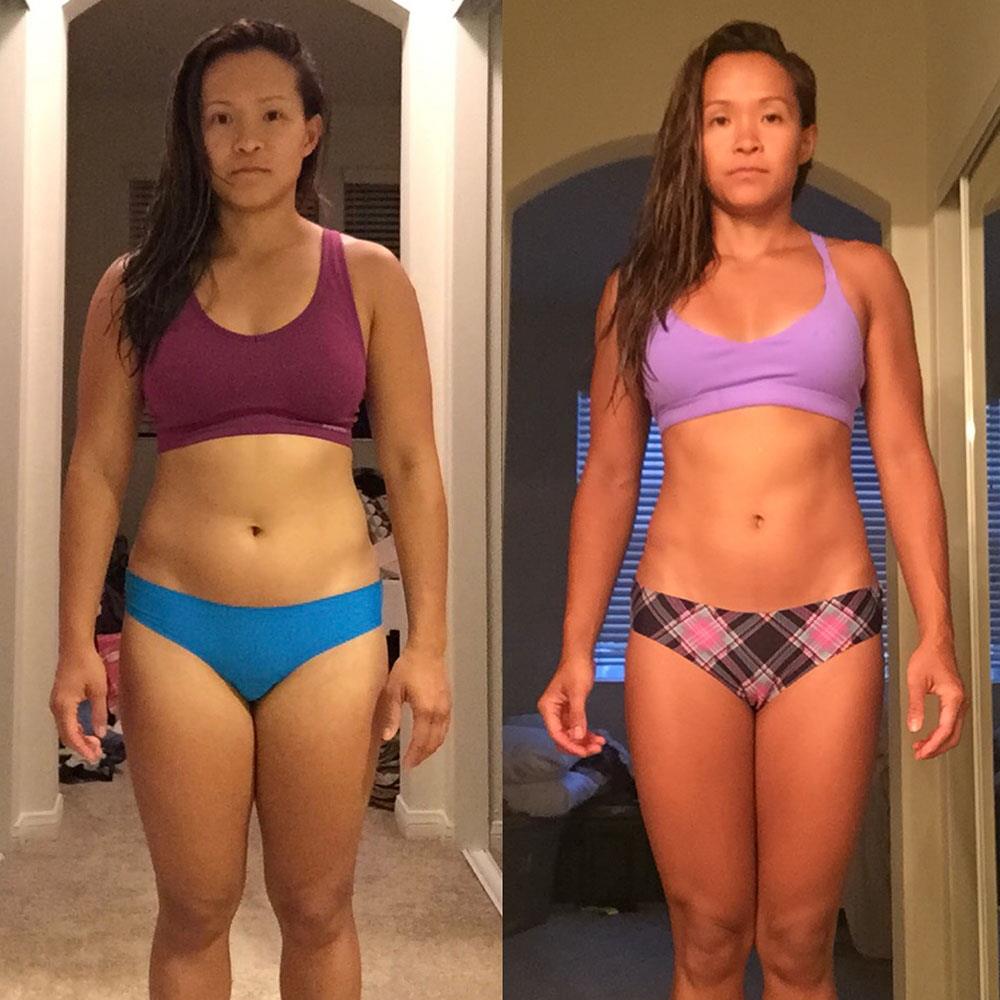 Goal
Hit weightlifting PRs, be stronger, and lose belly fat
Testimonial
A few years ago I underwent surgery for a knee condition I had been battling for a long time. However, after the surgery, I was worst off and struggled with keeping my cardio intensity levels up because I was injured and could not run anymore. My initial goals were mainly performance based: to lift heavier weights, continue to reach PRs, and lose belly fat... and I have reached all those goals with a bad knee.
WAG has been life-changing in many ways and one of the hardest, but most rewarding mental journeys I have chosen to embark on. I am grateful for the ways I have learned to create tasty meals that are healthier than the ones I used to buy out of convenience at fast food restaurants. Being a foodie at heart, I no longer buy food out of boredom and can still eat the foods I enjoy with moderation. I am more conscious of the food choices I make and realize that many similar foods can be significantly different in their nutritional content. Paying attention to nutrition, I've learned, is so important and I am glad I have control over how I look and feel, which is lean, strong, and not bloated all the time.
There were many days I did not want to track, days I craved in to temptation, and days I was extremely proud to have been very disciplined. A lot of what I have learned is patience, consistency, and learning how my body responds to my environment and the foods I choose to fuel it with. I highly recommend WAG if you're even thinking about it and know that you're not alone on your journey; sustainable life-long habits do not just happen overnight... they require self-love, kindness, and patience.
Get Your Coach Today!