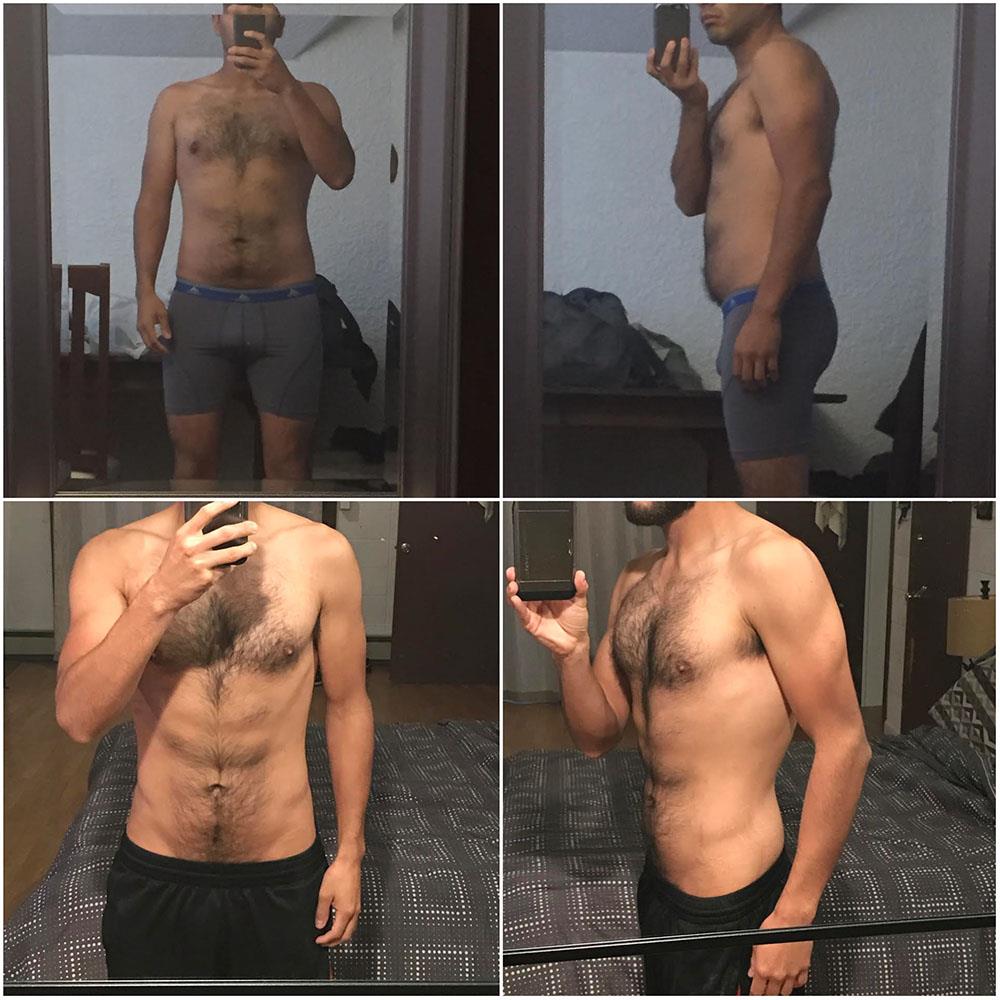 Goal
When I first heard of the program through a friend who was on it and saw some pictures of people who reached their goals, I knew I wanted to be one of those people to finally reveal the abs I knew I had under all my belly fat. I had lost weight on my
Testimonial
When I first started the program, I had wanted the progress that others had. I wanted 12 weeks to go by and to look like a completely new person, with abs! I wanted my body to respond as fast as others. However, that was not the case. My progress was slow at first, it seemed slower than all the others in the group that would post their pictures of their progress online. I wasn't ever discouraged, but I thought what am I doing wrong that they are doing right? I wouldn't notice too much change after the first few weeks, thought about quitting but I stuck to my macros anyways. I trusted my coaches and knew they would steer me in the right direction.
Over the course of the year, I've had three coaches. Each of these three coaches have taught me something new about a healthier relationship with food, a healthier relationship with diet and exercise, and most importantly helped reveal a better confidence in myself that I was missing. They all taught me to look at the bigger picture, to look at my progress as just that, my own. My body was different then everyone else's, so compare to no one else.
With my current coach, Ashley, looking at the bigger picture clicked more than ever and it is with her that I crossed my one year anniversary. Being on the program for just over a year has flown by and I have never been happier and more confident with myself, my body and the way I look at food. With Ashley I've learned that if I want something down the road, I have to chip away at it every day, little by little and help build that goal I want in the future, today. You don't see progress overnight, but see it when you look back at where you started. When I first started with WAG, I did not expect to stay on it for as long as I have. I had hoped progress would come quick and that I would take it on my own from there. I couldn't be more glad that I was wrong about that approach. I am not done with my goals and progress yet, but I know my coach will lead me in the right direction to keep making it a reality. For those who can keep with it past the first three months, I would encourage it. You learn so much more about yourself than just how to eat, you learn how to be a better you. Time will pass no matter what you do, so why not be the best version of you while you wait?
Get Your Coach Today!