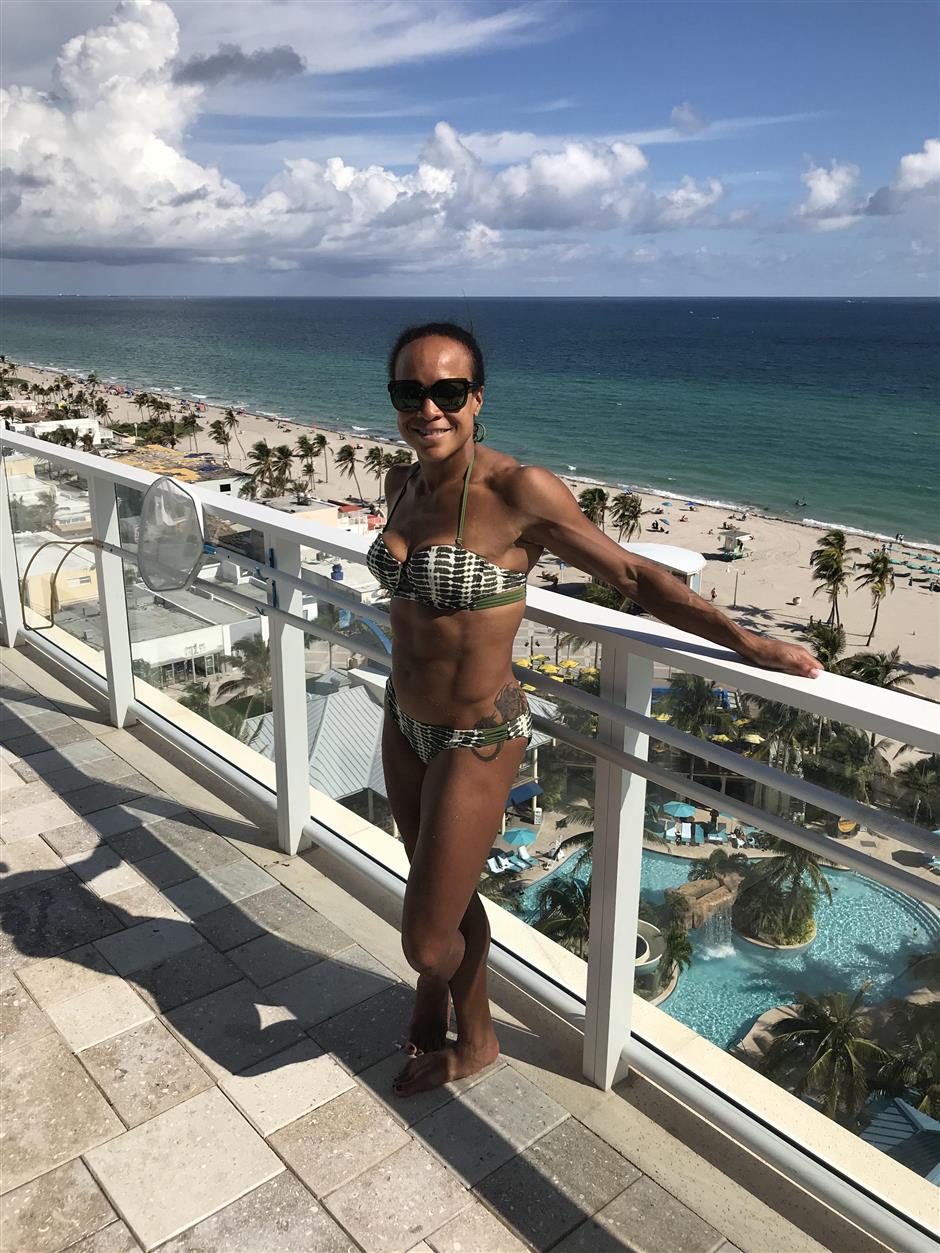 Goal
To lose weight and to improve my gymnastic movements in Crossfit.
Testimonial
I wasn't exactly sure what I would be able to accomplish with my body with WAG, but I had received a great review from one of my Crossfit buddies who lost weight and gained strength. I have never felt like any diet has ever worked for me long term, and counting macros seemed to be something I might not want to do forever, but all of my reservations and doubts have been challenged since working with my WAG coach Josh. I did lose weight, I did get stronger, I did change my body composition and I did eat a lot of all kinds of foods. Initially, counting macros posed a challenge for me, but I just kept my foods simple until I could accommodate more facility with MyFitnessPal and recipes into my routine. I think the key for me was managing my short term expectations and committing to WAG until I reached my goals. I lost weight slowly--maybe on average a pound per week, but when I noticed my clothing sizes going down faster than my weight, I knew something was happening. I think that is what kept me hopeful. The number on the scale was not the most important thing to me. I also focused on my Crossfit gains, which started immediately after my nutrition changed. I had more energy and power.
After 6 months doing WAG, I was offered the opportunity to join the Alumni program which would decrease the cost by half and decrease the frequency of check-ins with my coach. I elected not to do that because I was planning to have surgery which would require me to eliminate working out all together for 6-8 weeks. I figured that I might have adjustment issues following surgery, and that all of the amazing changes that I made would be diminished by the down time, and that I'd need to get through something like that with a coach to develop the confidence that I need to pursue this a way of living. I just finished 7 weeks of downtime and am earnestly starting to work out again with some limitations. My weight has remained fairly stable throughout my downtime, but my body composition changed somewhat because I was not lifting heavy weights or stimulating my metabolism with activity. I am eager to re-enter my workout routine and look forward to the changes that will occur with my crossfit routine. I am using it as an opportunity to un-learn bad habits and to improve my form and technique as I add weights back. I have made it through the holidays, through stressful job changes, through living arrangement changes and every day life stressors without sacrificing my progress. The changes that occurred in my body inspired my husband to join WAG, and he is making amazing progress himself. I am a physician and I am also pursuing some entrepreneurial endeavors related to wellness and have decided to get Precision Nutrition Level One Certification so that I can potentially help others with their nutrition.
I believe that having a coach through this process has been invaluable to me and am grateful to Josh Holton for his guidance, positive attitude and encouragement. I experienced success in this program, however, because I put in the work. I increased the amount of crossfit workouts per week that I was doing and also added in cardio as my coach recommended to achieve the results that I enjoy. Overall, this program is transformative, and from my pictures you can certainly tell what my physical transformation was like, but that is just the tip of the iceberg for me. Cheers to WAG and cheers to me!
Get Your Coach Today!