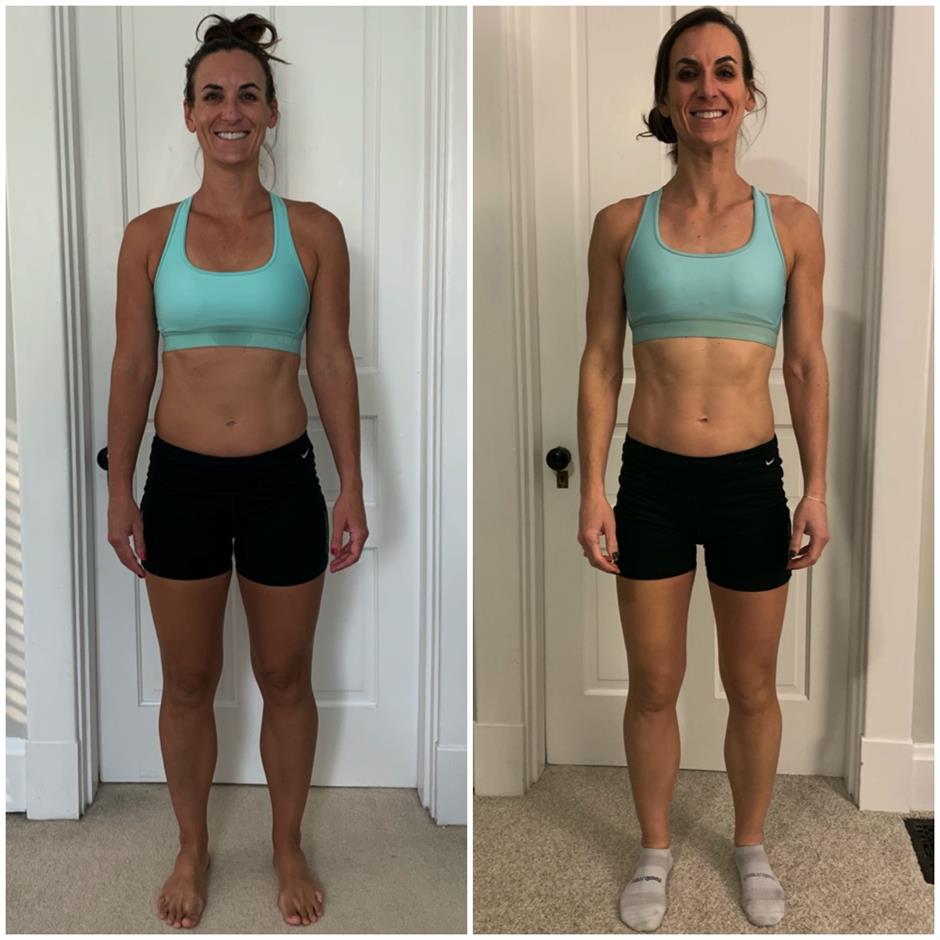 Goal
Simply put, I wanted to just feel better. I was bloated and uncomfortable most of the time and didn't know how to reign in my eating habits. I work hard in the gym and out running on the road and knew I needed to tune up my nutrition to get more out of my workouts. I also really wanted my body to reflect how hard I work and get leaner and stronger.
I've lost about 20 pounds, give or take. I am currently working on my first maintenance phase.

Testimonial
I love the WAG program! However I have to admit that when I first started, I was overwhelmed and frustrated (I've never weighed food or tracked macros, etc.). I didn't think I would continue with the program after my initial 3 month commitment. Now I have a hard time seeing myself not working with WAG. I really value the relationship I've developed with my coach. She has helped me learn about so much more than just tracking macros. My relationship with food and myself has changed for the better, and I am learning about how to properly fuel my body for the things I ask it to do. Not only have I met my goal regarding my physical appearance, but I have become stronger and faster and I just feel better. I am looking forward to the things to come and diving deeper into the process.
The WAG program is comprehensive and robust. Some days are hard and some are smooth sailing but I am able to lean heavily on my coach and the WAG community. Joining Team WAG was one of the best things I've done and I recommend it to anyone looking to make a positive change in their life. It's taken a lot of hard work and discipline but it's totally worth it.
Get Your Coach Today!