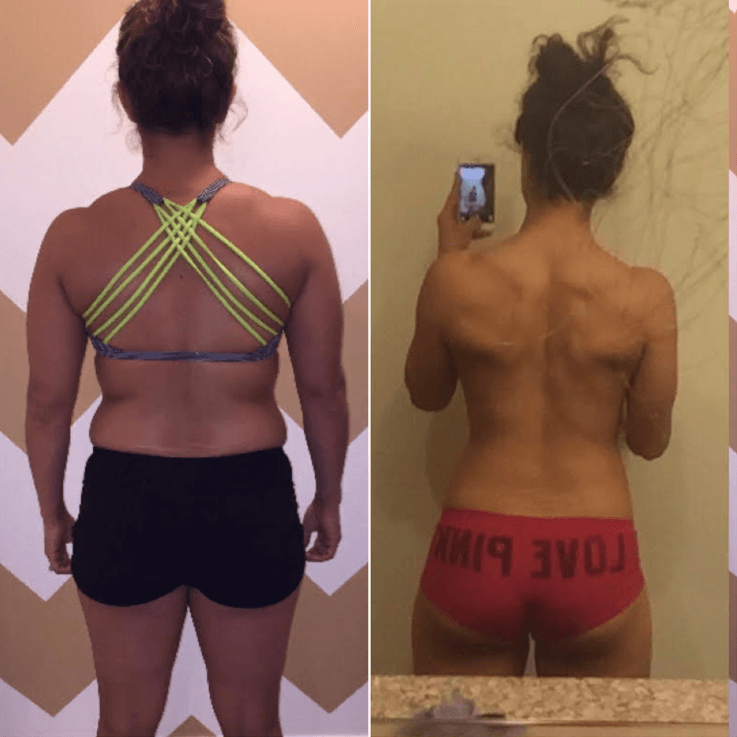 Goal
To be stronger, recover quicker, lose weight, have nutritional piece of mind, look good and be a competitive healthy athlete
Testimonial
I started this program at a whopping #158lbs. My starting Macros were 140P/ 215 C/ 65F. They have been adjusting every two to 4 weeks to 140p/180C/55F. So that they are now 140P/215C/55F. I am now sitting at a solid 143lbs. I have lost so many inches and have gotten so much leaner and stronger it is almost unbelievable. I never realized how much food I can actually eat, and still enjoy my sweets. My body looks completely different BUT I personally feel like a total different person. I am happy, I have so much energy, I am constantly aware of what I am putting into my body. I also am aware of the importance of HIIT sessions and MISS sessions. Cardio was usually hard for me to add into my normal training sessions. But they made me realize that you can learn to make time, and they have become a staple in my every day routine. WAG has changed my life completely for the better.
My goal going into this program was to lose weight and lean out. I never realized I could achieve that and more. I compete in Crossfit and I joined WAG last year in September. I followed the program to the T. I checked in with my coach every single week. I have lost about 15lbs and I have been sticking to my Macros and training regime. This year I made it a goal to try and qualify for regionals. I told my coach that goal at the beginning of my program and he helped me do just that. My team, Gym Two Forty Four, qualified for the Southwest Regional this year. I am honored and so proud of the work I have put in to be a part of this opportunity. My WAG coach understood my needs, he adjusted my program accordingly and guided me through my personal goals and successes. I can proudly say this program has changed my entire life. I have brand new Personal Records in almost every workout and lifts. But most importantly it helped me believe in my own abilities. To become my own hero and my own motivation. THANK YOU TEAM WAG!
Get Your Coach Today!