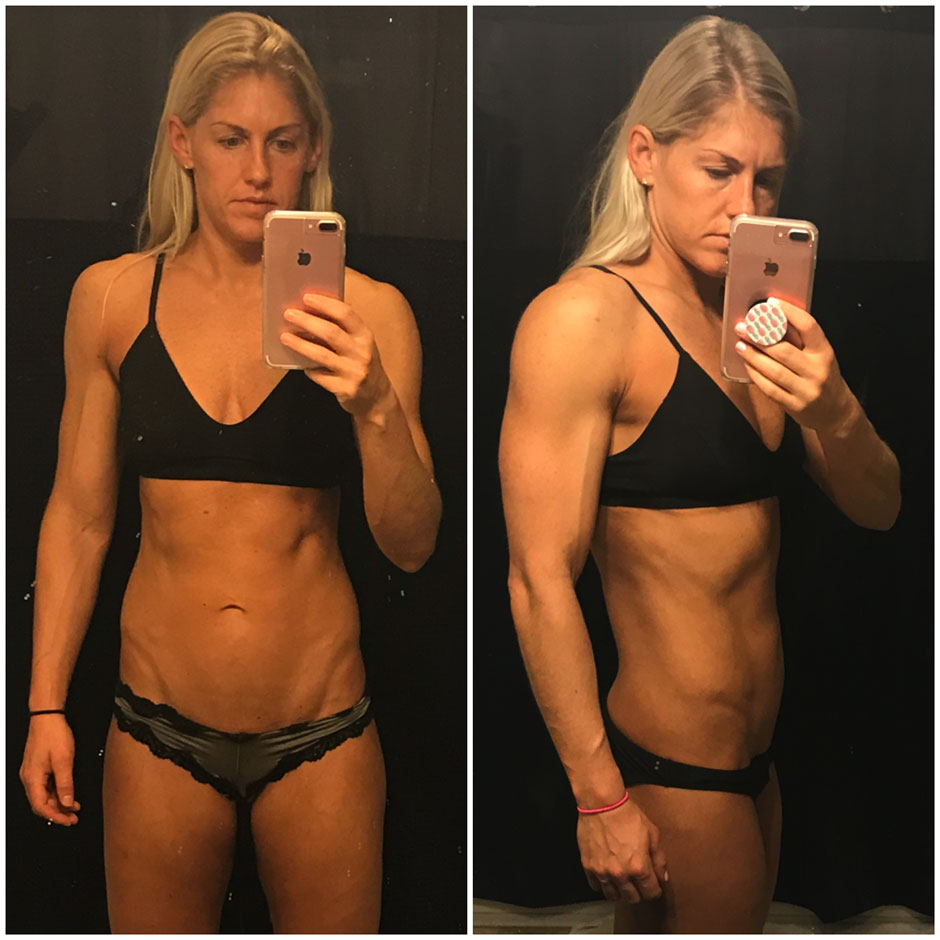 Goal
To become a better CrossFit athlete and develop a healthy relationship with food.
Testimonial
When I first started WAG my main goal was to become a better Crossfit athlete- stronger, faster, and leaner. What I have gained from this program is so much more. While I have always been athletic- I played division 1 lacrosse at Syracuse University, I have always struggled with my weight and body image. I have Gina through periods of restricting and binging which led to an unhealthy relationship with food. My amazing coach Ashley has given me the tools and mindset to overcome this. One of the biggest things I have overcome is the guilt factor relating to food. Now I never classify food as being "good" or "bad" that's the beauty of macros- you can really eat what you enjoy without any of the guilt.

I always look forward to the check-ins with Ashley. She provides a safe, non-judgment space for me to share my highlights and struggles from the week. Her feedback is always so positive and most of all encouraging and motivating!! I always come away learning something that I apply to my goals for the next week.

It was definitely an adjustment starting out- all of the prepping and planning took awhile to get used to, but every minute spent has been absolutely worth it. I started WAG a little over 4 months ago and I have gotten stronger while losing 10lbs. My body has completely changed and a lot of my clothes don't fit anymore. Most of all I have a healthy relationship with food and I enjoy everything I eat. WAG is not a fad or a quick fix, it's a lifestyle that has helped me to crush life!!!
Get Your Coach Today!