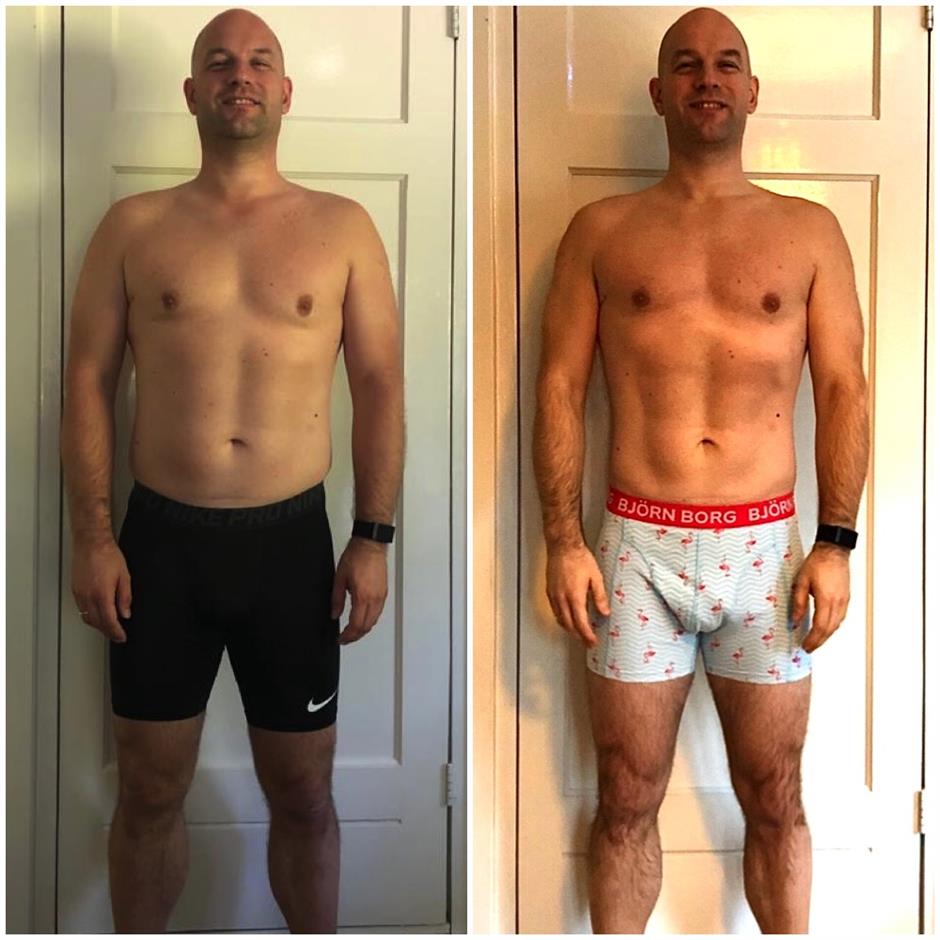 Goal
Reducing medication (type 2 diabetes) by cutting down weight.
I lost approximately 14kg since starting WAG.
Testimonial
Joining WAG has been a life changing experience significantly improving my overall health. Not only physically but also mentally. For me the most important goal was/is to reduce my medication. I have been diagnosed with type 2 diabetes at the age of 32. I am now 44 years and I've lived in complete denial for about 9 years till my medical doctor was about to prescribe me on insulin. That was literally my wakeup call and I knew I needed to change my life style.

Changing life style habits don't happen overnight and come with small steps. Basically diabetes brought me to CrossFit. I was lucky to find a local CrossFit box where I found a form of sport that was challenging, fun, varied, motivating and had a very nice community of like-minded people. Regular exercising was the first step to change my life style and within 6 months my blood sugar levels improved. The next step was also focussing on nutrition. I participated in a 90-days nutrition challenge at my box and together with a nutrition coach made significant steps reducing my medication. Having a good basis of knowledge around nutrition is key to improve overall health. With this you can make the right decisions for your body. While I lost weight and reduced my meds over a period of 2 years I struggled to take it to the next level – live life without meds. That's when I decided to join WAG to experience what this would do for me.

I am now on my 6th month and can honestly say it absolutely helped taking my overall health to the next level. I am fitter then I've even been, I have more energy and a positive mindset, I've lost roughly 14kg and the best thing is that my blood sugar levels are the same as someone without diabetes! Recently my medical doctor reduced my medication to only minimal intake. We are both convinced that within the next 2 months my goal to live without meds is possible.

My coach has been supportive from day one giving me honest and encouraging feedback on my progress. It isn't about being perfect with your nutrition every day. It's about consistency over time and making the right choices that work for you. Finding a nutrition life style that works for you in day to day life. I have to travel for work around the globe on frequent basis. Business meetings and social activities in different time zones and different cultures is quite a challenge when it comes to nutrition. It's good to have a coach around who is supportive and keep you stay focussed on your goals.

What surprised me the most about this program is that I have been eating more than ever before and yet I am cutting down on weight. Based on my own experience I highly recommend WAG to support you with your goals whether it's in sports, lifestyle, mindset, weight or nutrition. It definitely is a game changer!
Get Your Coach Today!