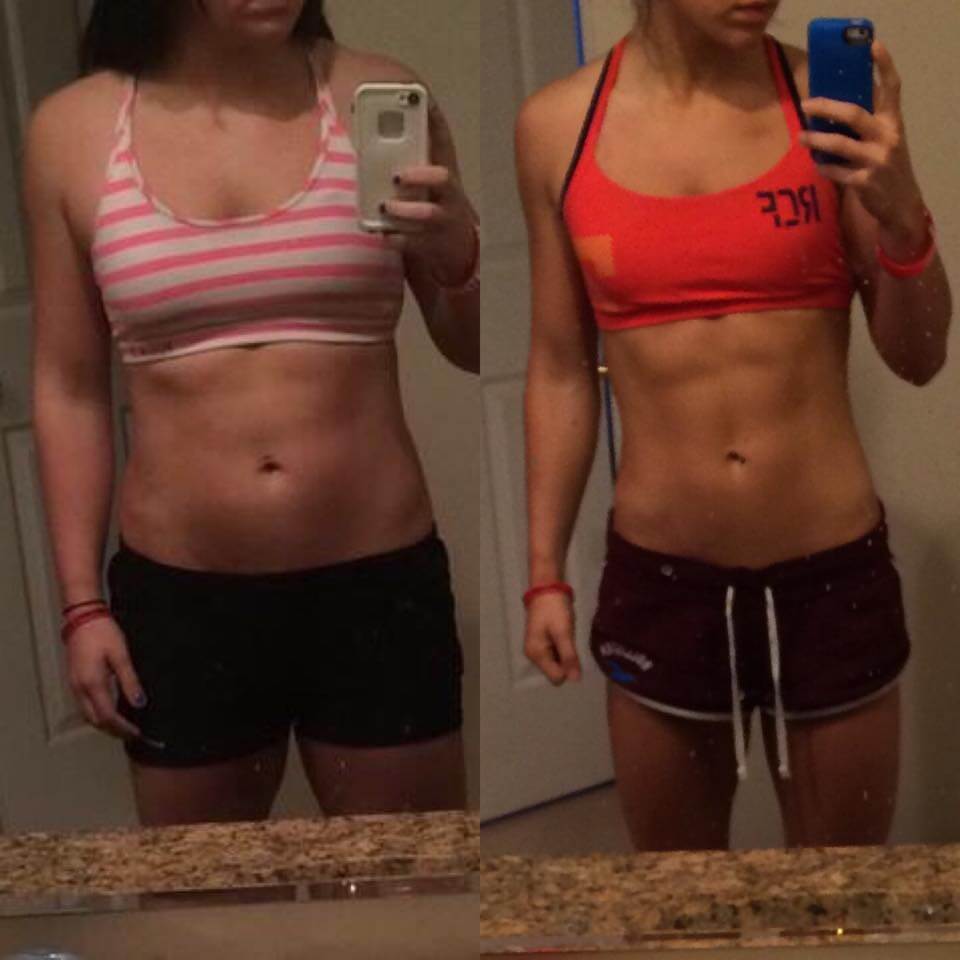 Goal
Move down from 75kg class to 69kg for competition in Olympic Weightlifting. (Ended up moving down to 63kg).
Testimonial
I came to TeamWAG because I needed to cut 15lbs in 3 weeks to compete as a 69kg lifter and qualify for junior nationals. The first two weeks were really steady, but the third week of the program was really horrible mentally. I had to water load, as well as reduce my carbohydrate intake to 150g on training days which is really low for me. I ended up making weight by 3lbs and I hit a 1kg PR total! A few days before the meet my bodyweight stabilized at about 157lbs because most of the weight I lost was from water. My goal at that moment was to do a slow cut to 150lbs so that I would always weigh under my weight class and not have to worry about cutting to make weight at the last minute. Once I hit that weight, the WAG coaches had me reverse dieted for a couple weeks and lost 1-2 pounds. At this point, I had the thought of being a 63kg lifter in my mind. I had never thought I could cut that much weight while still maintaining my strength. Junior Nationals was coming up fast so my macros stayed the same while I prepared for that and I was weighing around 145lbs. I competed as a 69kg lifter and right after nationals, I began another slow cut to become a 63kg for the RVA Open. I was successful as I weighed in at 62kg and also got a 5kg PR total in my new weight class! Joining Team WAG is seriously one of the best decisions I have ever made. If it weren't for them, I probably would not have made weight for that first competition as a 69kg lifter, and therefore would not have qualified for Junior Nationals. The WAG community and coaches are amazing and I've grown so close to everyone. Flexible dieting and being in tune with everything that goes into my body has completely changed my training and mindset for the better. I am so thankful for all the support I have received from my coach, Hayden, and all the other members for the helpful tips and awesome recipes. I've lost 32lbs since November and I feel stronger than ever. You guys rock!
Get Your Coach Today!