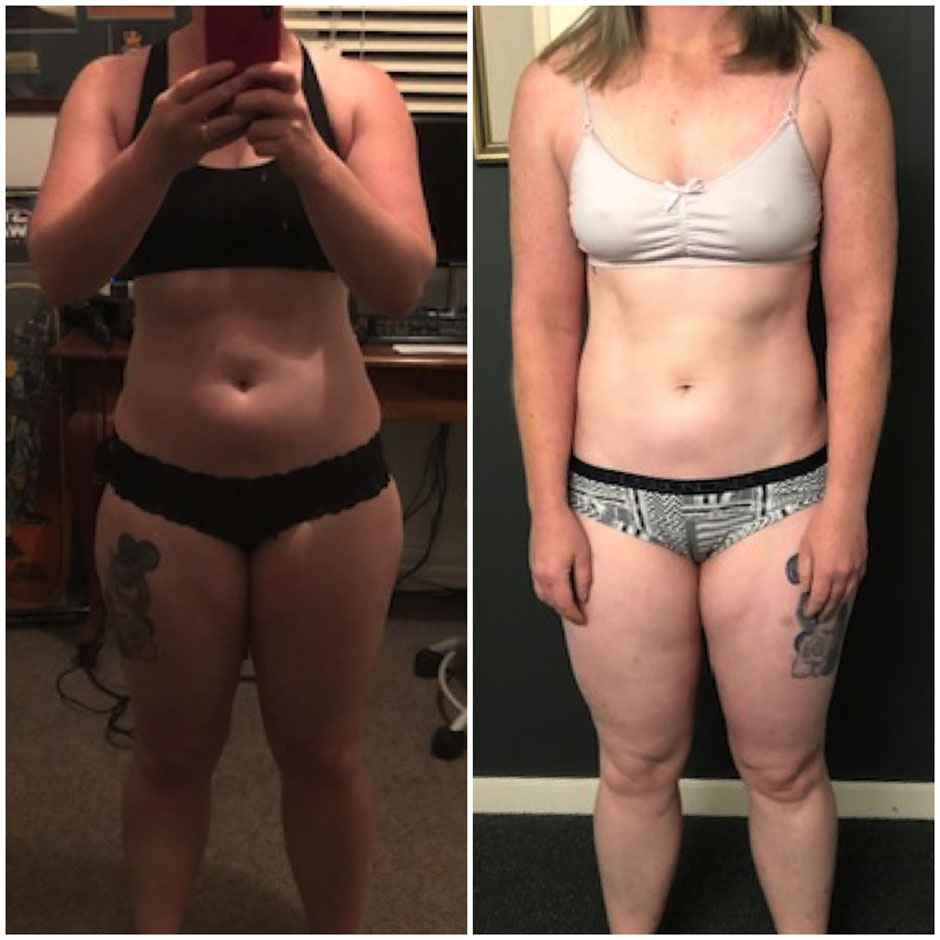 Goal
My goal was to cut to a lower body weight category for Olympic weightlifting. I went from a high of 75 kig in January to a low of 63.85 kg (to make weight as a 64 kg lifter).
Testimonial
I came to WAG in January with the goal of competing as a 64 kg lifter in the Commonwealth, Oceania and Pacific Rim Masters Weightlifting Championships on 16 June. During this period I knew that I would have extended periods away from home (I'm a full-time Military member) which had always proved to be challenging for me to stay on track with eating well.

I was paired with my amazing coach and from the start, I made the conscious decision to put my complete trust in her. I'd explained my goals and my coach had confirmed that they were achievable in my time frame. I worked to stay as close to her prescribed macros as possible, and she was great at explaining any changes that she made, letting me know why the numbers were the way they were and also anything I could expect to experience as a result of the changes.

I'm really pleased to say that the experience of cutting a weight class wasn't a terrible one! For the majority of the time, I could still eat the foods that I love and I didn't feel deprived at all. My performance in training was great and despite gradually losing weight, I got measurably stronger.

On 16 June I weighed in at 63.85 kg and stepped onto the platform to represent my country at my first international competition. I PR'd my snatch by 4 kg and added 2 kg to my all-time competition best, numbers that were enough for me to earn bronze medals across the board. It was an amazing experience and I'm so grateful for the work that my coach put in to help make it possible.

Now that the number on the scale is no longer important. I'll continue to work with my coach and together we'll figure out where my body feels best. The focus will be less about what I weigh and more about how I feel and look. Exciting times lie ahead!

Get Your Coach Today!