Calories
308
Fat
20 g
Carbs
4 g
Protein
28 g
Serves
4 (serving size = 1 burger)
336 g (12 oz) wild-caught canned salmon
60 g almond flour
2 large eggs, lightly beaten
5 g salt
2.5 g garlic powder
25 g chopped dill
25 g chopped chives
14 g olive oil (or oil or choice) for frying
Share:
Tags: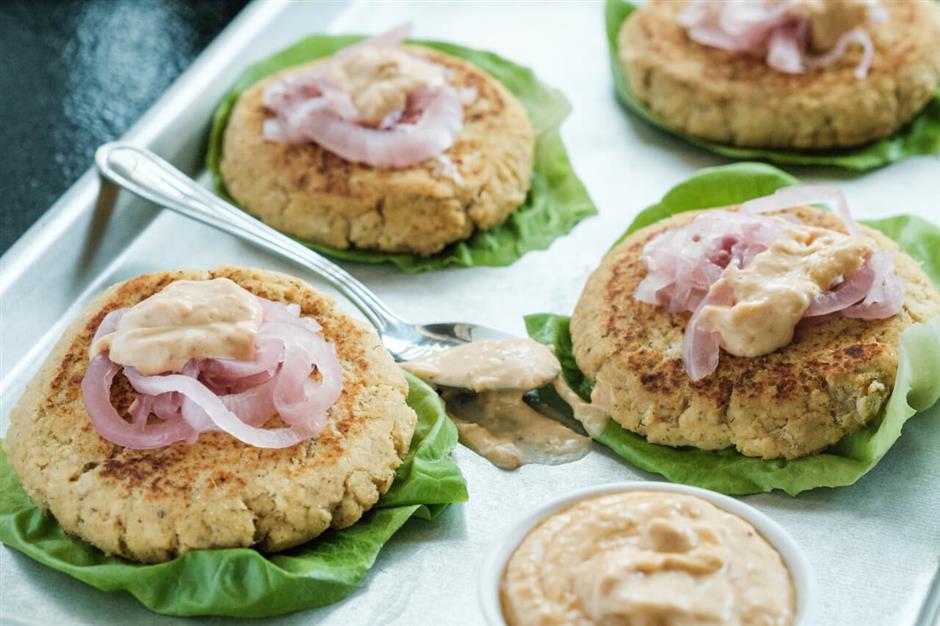 Need a healthy, quick and keto-friendly dinner? These salmon burgers are a perfect option for your next barbecue or work perfectly as leftovers for lunch. Wild-caught salmon is high in omega-3 fatty acids, which makes it a perfect candidate for getting in more healthy fats!
Instructions
Combine salmon (you can keep the skin and bones, just mush it up!), almond flour, chopped herbs, spices, and eggs into a bowl.
Divide mixture into 4 servings and form equal-sized burgers.
Heat pan over medium-high heat, divide oil equally between batches. Cook for about 2–3 minutes on each side until the burger crisps up.
This recipe stays fresh for about three days in the fridge. It also freezes well—double the recipe and freeze the burgers on a sheet tray (don't fry them!), then transfer into a ziplock container so you're stocked up!

This guide is jam-packed with everything you need to know about nutrition, from tracking macros to meal ideas!

Recent Posts: