Calories
146
Fat
2 g
Carbs
13 g
Protein
19 g
Serves
1
65 g of canned, great northern beans
15 g Plant-Based Fit Protein Vanilla Cinnamon
56 g of liquid egg whites
Stevia to taste
Vanilla flavoring to taste
Cinnamon to taste
Pinch of baking powder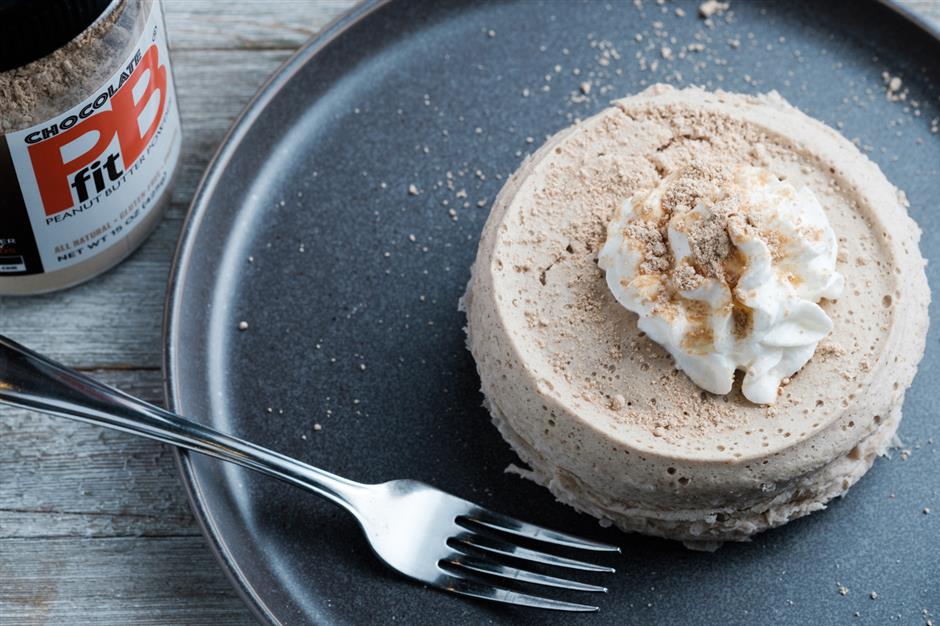 Start or end your day with this high-protein white bean brownie!
Instructions
Combine all ingredients in a blender or food processor.
Blend until mixture is smooth.
Pour into a small, round glass Pyrex dish.
Microwave for 3 minutes.
Top with whipped cream, PBfit or your favorite sugar-free syrup!
Do you have a healthy recipe of your own creation that you aren't sure how to track? Sign up for our one-on-one nutrition coaching now to ask your personal coach!
---
You Might Also Like