Calories
256
Fat
4 g
Carbs
0 g
Protein
55 g
Serves
1
1 chicken breast (250 g)
50-80 g Mustard
Sriracha or hot sauce to taste - I like it spicy!
Optional: Some stores sell Sriracha mustard!
Share:
Tags: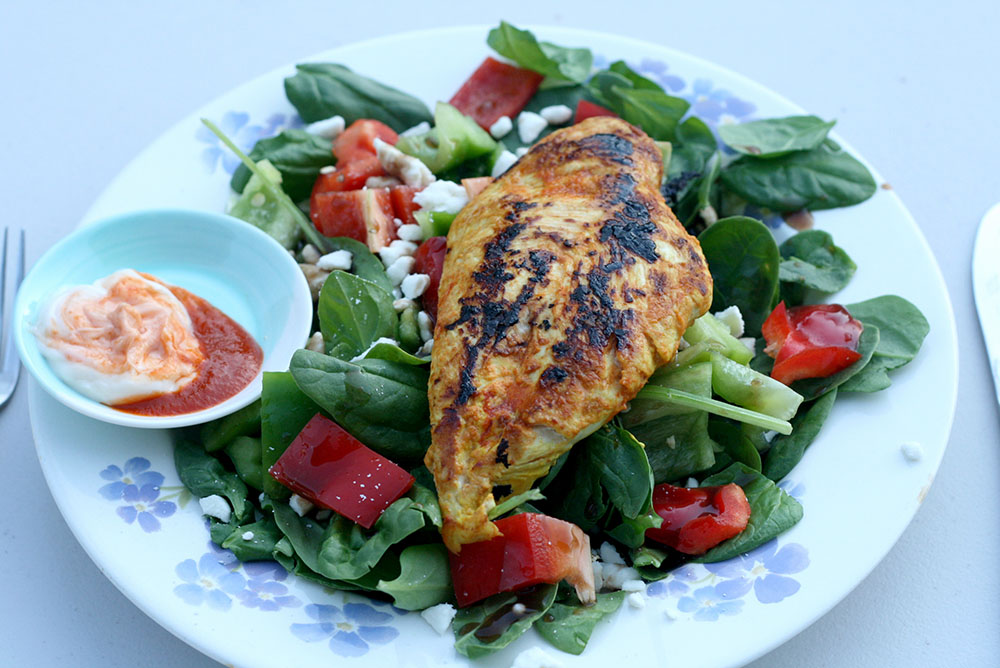 In a quest to make chicken breast more exciting, I stumbled across this easy mustard + sriracha marinade that has 0 macros, tastes exactly like Buffalo chicken, makes the chicken tender and is amazingly versatile.
Try it: Served with grilled vegetables In a salad On a sandwich/wrap On a low-carb pizza On skewers at your next barbecue.
Instructions
Mix mustard and sriracha/hot sauce in a dish.
Add chicken breast and make sure it's fully lathered in the mustard.
Let it marinate all day and/or all night.
Cook on MEDIUM heat for 10 minutes, rotating regularly so that you don't burn the marinade.
Rest for 5-10 minutes and serve!
Recent Posts: