Calories
122
Fat
2 g
Carbs
15 g
Protein
11 g
Serves
2
283g Raw cauliflower
17g Sriracha Ketchup
15g Cilantro Avocado Bolthouse dressing
Sea salt to taste
Share:
Tags: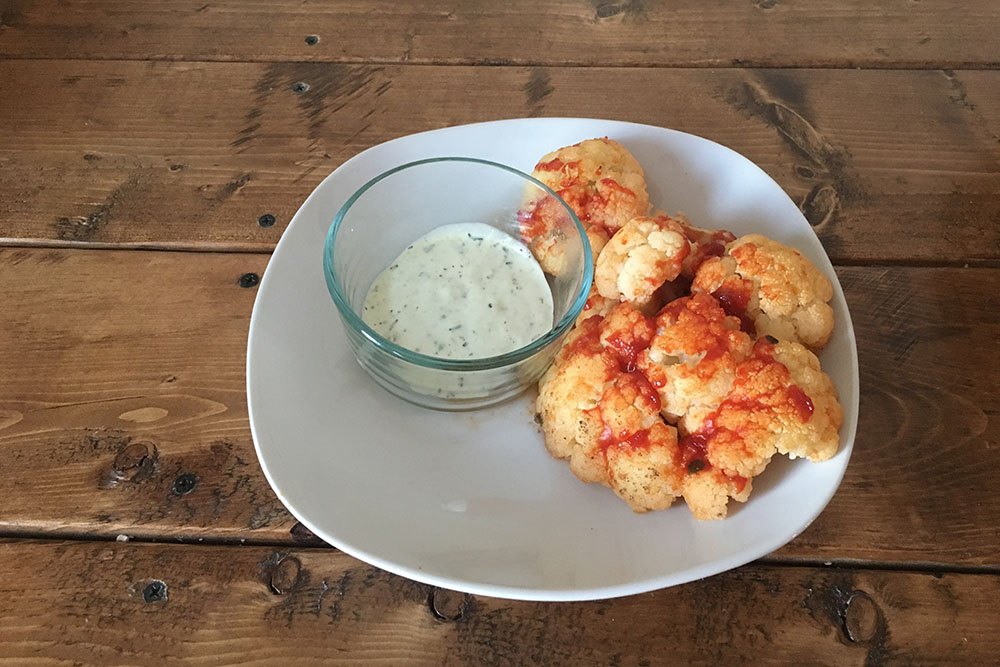 Keep your veggies interesting! Try Blue Cheese Bolthouse dressing too!
Instructions
Separate the heads of the florets from the stem of the cauliflower.
Steam cauliflower florets until soft.
Combine Sriracha Ketchup, sea salt, cauliflower in a large zip lock bag.
Shake bag until the cauliflower is coated with Sriracha ketchup.
Place cauliflower on a cookie sheet and broil until edges are crispy!
Recent Posts: