Calories
291
Fat
7 g
Carbs
47 g
Protein
10 g
Serves
1
30 grams squash
30 grams zucchini
30 g (optional) baked acorn squash, sliced thinly. Other similar squash or pumpkin work too.
30 g of light or regular cream cheese
65 g soft bread roll (we used a kaiser roll)
salt and pepper to taste
Share:
Tags: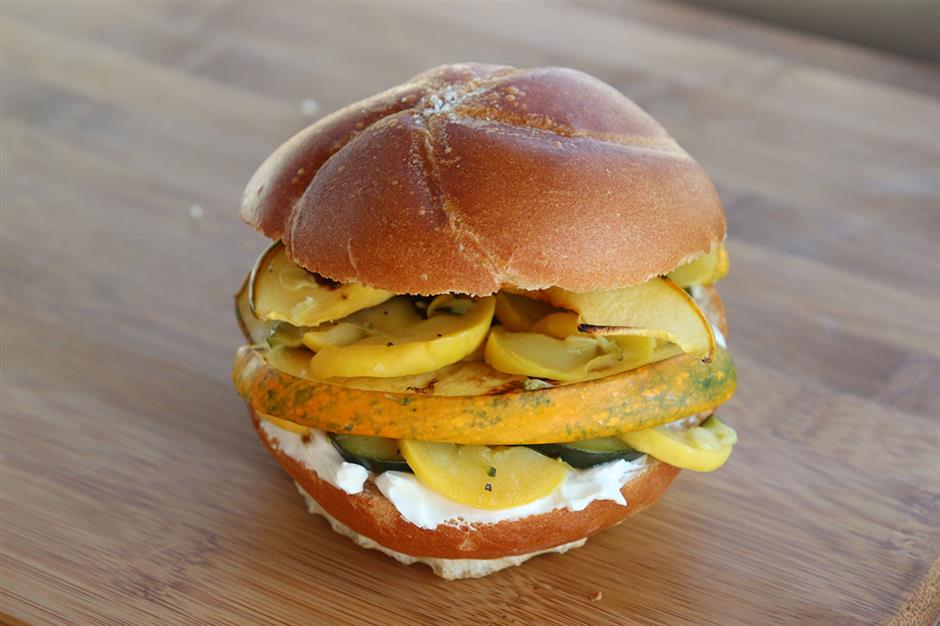 This recipe is inspired by the leftover squash and zucchini from the week, any other random vegetables that I need to use up and my desire to get as much fiber in my diet as possible!
Now you have the perfect summertime breakfast or lunch!
Instructions
Prepare your bread roll by cutting it and spreading the cream cheese on.
Layer your vegetables with care.
Season to taste.
Serve cold or lightly toasted. This recipe also works well with wraps and other lower-carb options if you need to lighten it a little.
Recent Posts: