Calories
110
Fat
2 g
Carbs
12 g
Protein
11 g
Serves
1
100 grams of Pineapple slice
36 grams of P.F. Chang's Teriyaki sauce
112 grams of Smithfield Extra Lean Pork Loin Filet
Share:
Tags: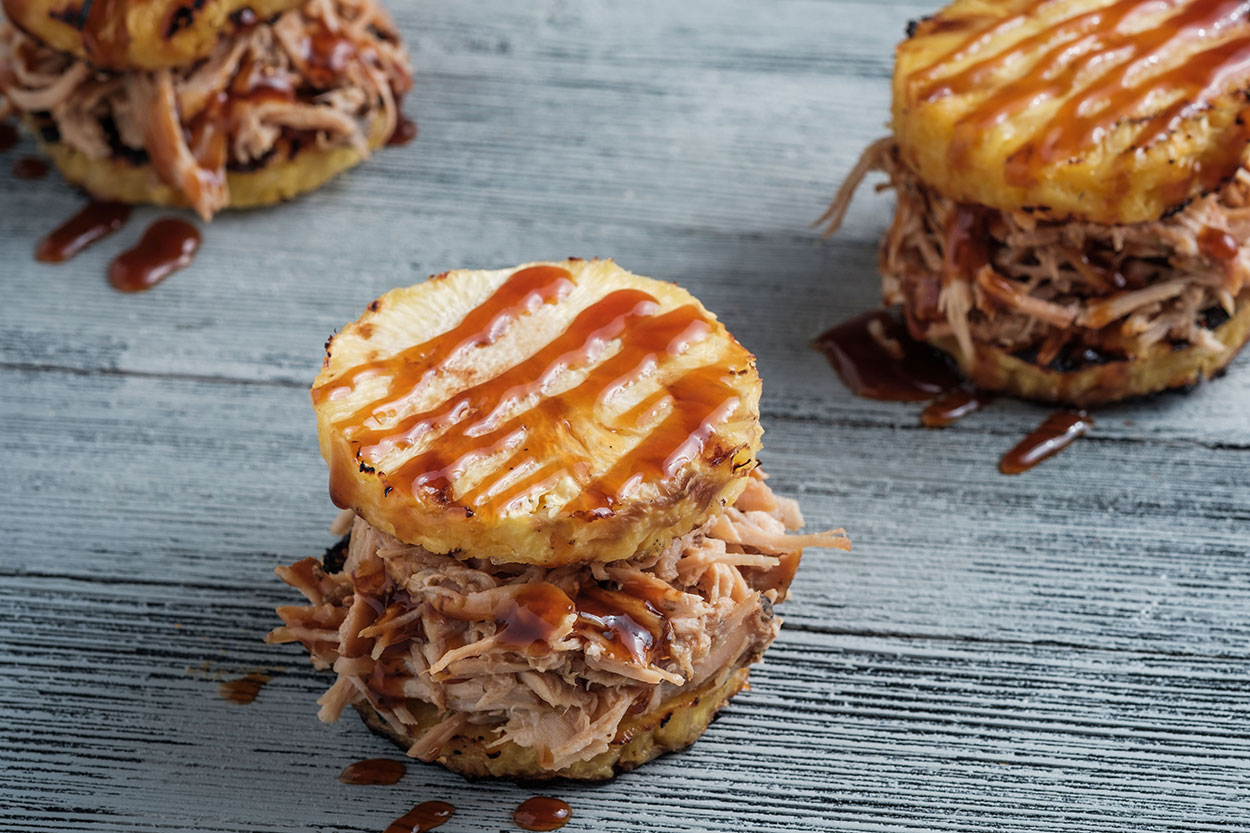 These sliders are equally fun to make and fun to eat. Not only does pineapple look good... it tastes amazing too!
Instructions
Divide your pork loin into sections that weigh 112 grams each, wrap in each section individually in foil and place in a baking pan.
Cook at 350 for 40- 45 minutes until meat reads 155 degrees F.
Once meat is fully cooked, shred the pork or slice in small thin sections.
Write the weight, macros, date cooked on the foil of the remaining portions of your pork and freezer to be used at a later date.
Mix 18 grams of the Teriyaki sauce with your meat. Set aside.
Slice your pineapple into 4 thin sections weighing 25 grams each.
Grill your pineapple slices. You can use a grill, George Foreman, or a pan on the stove top.
Assemble your sliders and top each slider with 9 grams of teriyaki sauce!
Recent Posts: