Calories
202
Fat
10 g
Carbs
23 g
Protein
5 g
Serves
9 (serving size = 65 g)
212 g zucchini (106 g squeezed)
1 tsp + 1/4 tsp salt
100 g almond butter
68 g marshmallows
186 g oats
26 g coconut oil
1/2 tsp cloves
3/4 tsp cinnamon
Share:
Tags: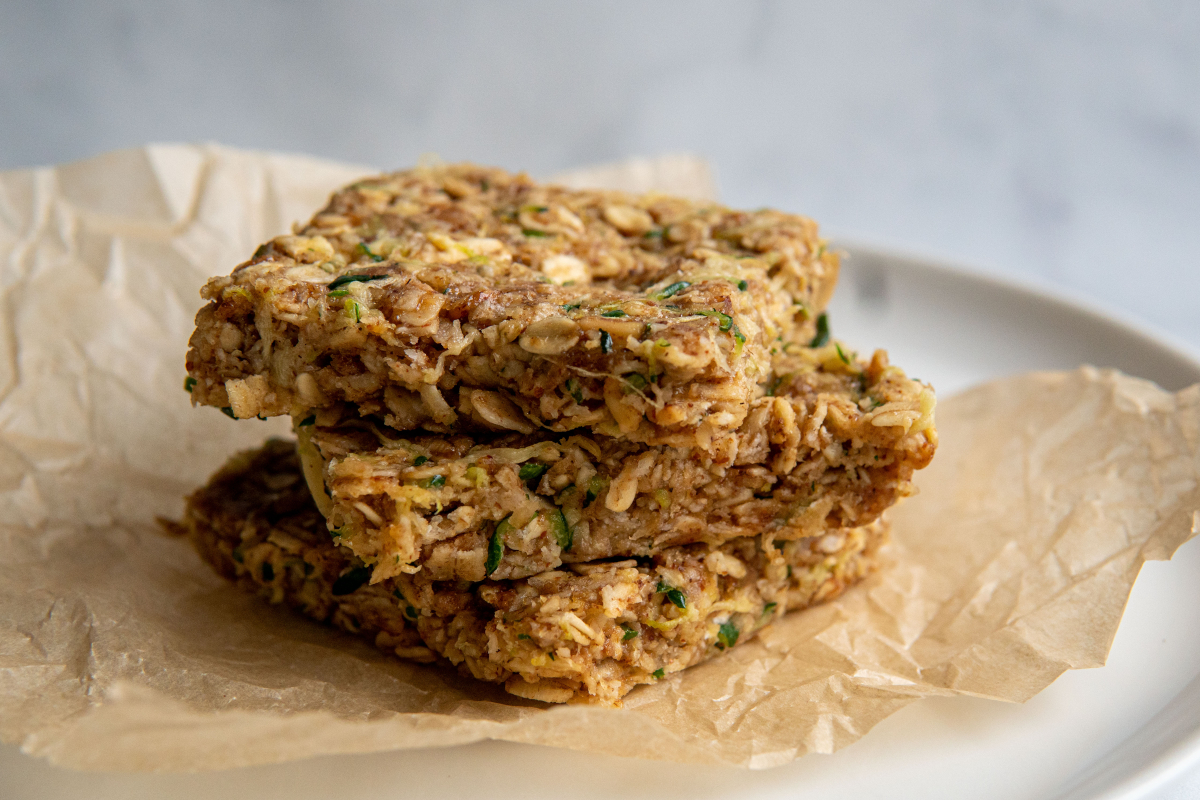 These no-bake oatmeal almond squares were created thanks to inspiration from an unlikely place: a bag of old marshmallows and half a zucchini. In the spirit of trying to use up random leftovers, we combined the zucchini with some almond butter, oats and a touch of marshmallow for a hint of sweet to create these easy-to-make squares that are the perfect pre-workout snack.
Instructions
Grate the zucchini into a bowl and sprinkle 1 tsp of salt over the top. Let the zucchini sit while you prepare the rest of the ingredients.
Spray an 8x8-inch baking tin with cooking spray and set aside.
Combine the almond butter, marshmallows and coconut oil in a saucepot. Over medium heat, let the mixture melt together, stirring regularly so the almond butter and marshmallows don't burn. Keep the mixture warm over low heat until you're ready to use it.
Place the zucchini in a dish towel and give it a firm squeeze to release as much juice as possible. Add the dry zucchini to a bowl along with the oats, cloves and nutmeg. Toss everything together, then add the warm almond butter mixture. Use your hands to mix everything together and taste. Add the remaining 1/4 tsp of salt if necessary.
Press the mixture into the prepared baking pan. Let cool completely in the fridge or freezer before slicing.
Keep refrigerated.
Recent Posts: