Calories
33
Fat
1 g
Carbs
1 g
Protein
5 g
Serves
4 (2 halves)
28 g broccoli raw
14 g green onion raw
42 g of Laughing Cow Garlic and Herb Cheese Wedges
4 hard boiled eggs (yolk removed)
Sea salt to taste
Share:
Tags: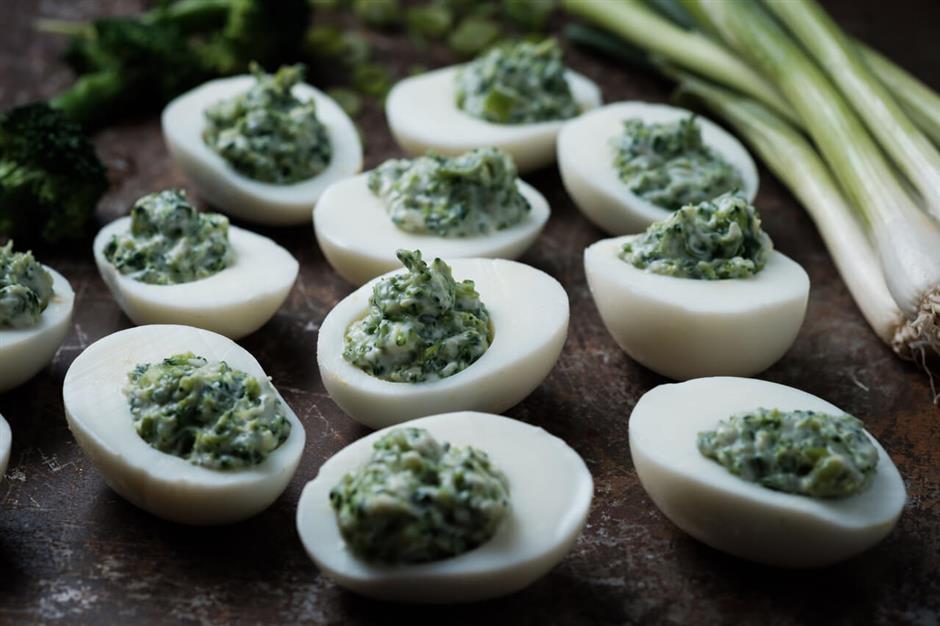 Possibilities are endless with this slight tweak to traditional deviled eggs!
Instructions
Boil eggs in a pot of water for 20 minutes. Let cool completely before peeling the shell.
Steam broccoli in the microwave for 3 minutes.
Finely chop broccoli and green onions.
In a small bowl, mix cream cheese, broccoli and green onions thoroughly.
Slice boiled egg in half and remove the yoke.
Fill the holes in each half of the egg with cream cheese mixture.
For more macro-friendly recipes, click here.
Recent Posts: