Calories
163
Fat
7 g
Carbs
15 g
Protein
10 g
Serves
1 serving
1 gram of olive oil Pam spray
112 grams of raw jicama
Garlic salt to taste
85 grams of raw kale
1 egg
Share:
Tags: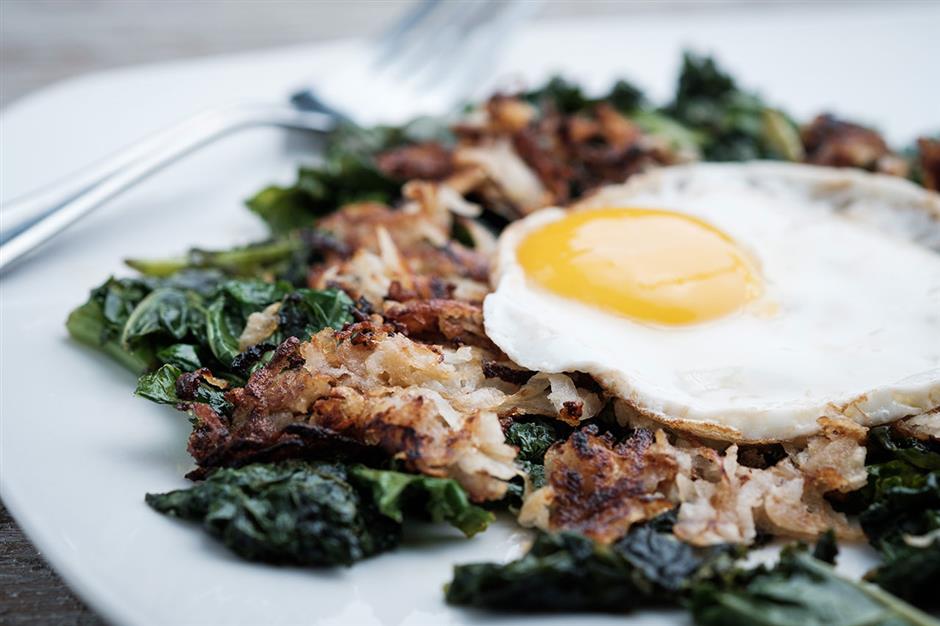 Jicama is the new potato, with less carbs!
Instructions
Spray stovetop pan with four short sprays of Pam spray.
Chop raw jicama into cubes.
Sauté jicama on stovetop. Once jicama has been browned on all sides, add in kale and sauté.
Sprinkle garlic salt to taste.
Plate kale and jicama.
Respray your pan with Pam and crack the egg into the center. Once the white is no longer runny,place on top of the bed of kale and jicama.
Try grating jicama for shredded hash browns! If you need less fat, substitute egg whites for the whole egg!
Recent Posts: