Calories
184
Fat
4 g
Carbs
10 g
Protein
27 g
Serves
1
90 g cooked chicken breast, cubed or shredded
15 g light mayo
15 g 2% Greek yogurt
1/2 lime, juiced
8 g jerk chicken marinade (the macros for this recipe were calculated using Auntie Bev's All Natural Jerk BBQ Marinade Sauce)*
30 g fresh pineapple, diced
30 g fire-roasted red peppers, diced (find them in the jarred foods section)
5 g green onion, thinly sliced
Small handful of arugula, if desired
Share:
Tags: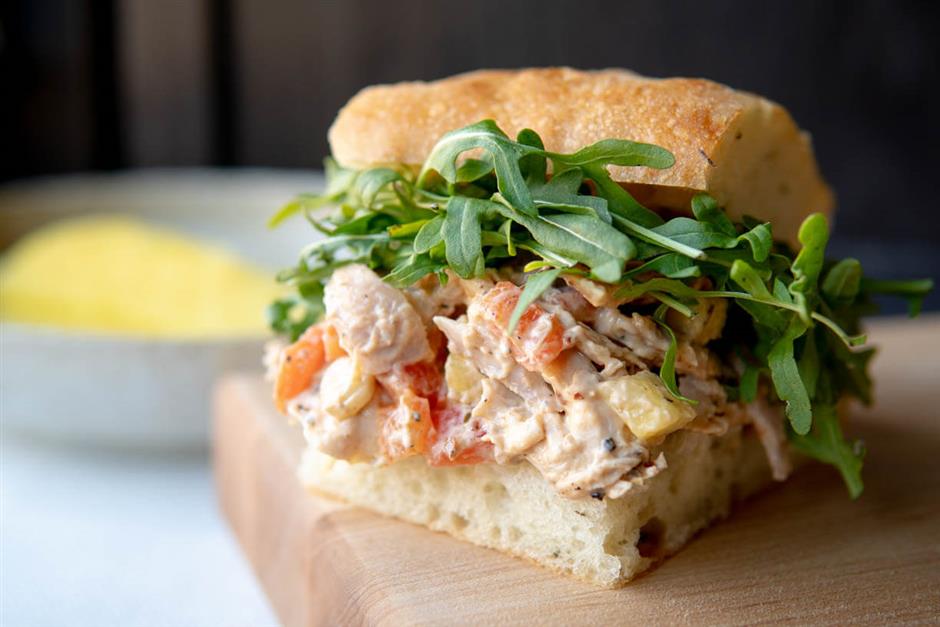 Jerk chicken is the universe's way of letting us know that chicken doesn't have to be boring. Combined with fresh pineapple and fire-roasted red peppers, this spicy, tangy and sweet chicken salad will have you dreaming of the Caribbean.
Note that the macros for this recipe were calculated for the chicken salad only, so if you pile it on top of some fresh bread, make sure to count those macros.
Instructions
Combine all the ingredients in a bowl and toss until fully mixed. Adjust the seasoning to your taste and serve on fresh bread, in a wrap or over salad greens.
A liquid marinade creates a more flavorful sauce, but if you can't find a jerk chicken marinade, look for a jerk chicken spice blend. Also, jerk marinades can be deceptively spicy, so give it a taste before you dump it into the bowl.
Cooking healthy but still not seeing results? Join our Flexible Dieting Crash Course to gain a solid understanding of the basics of nutrition and how to use that knowledge to finally reach your goals.
And if you decide to join WAG's nutrition program at any time during or after the course, we'll apply the price you pay for this course to the cost of your membership! Learn more and sign up here.
This guide is jam-packed with everything you need to know about nutrition.
From tracking macros to meal ideas.

Recent Posts: