Calories
85
Fat
1 g
Carbs
16 g
Protein
3 g
Serves
8
150 g steel-cut oats
120 g unsweetened almond milk
90 g ripe or thawed banana
50 g liquid egg whites
8 g pure maple syrup
1 tbsp baking powder
1 tbsp apple cider vinegar
1 tsp cinnamon
1 tsp vanilla extract
Share:
Tags: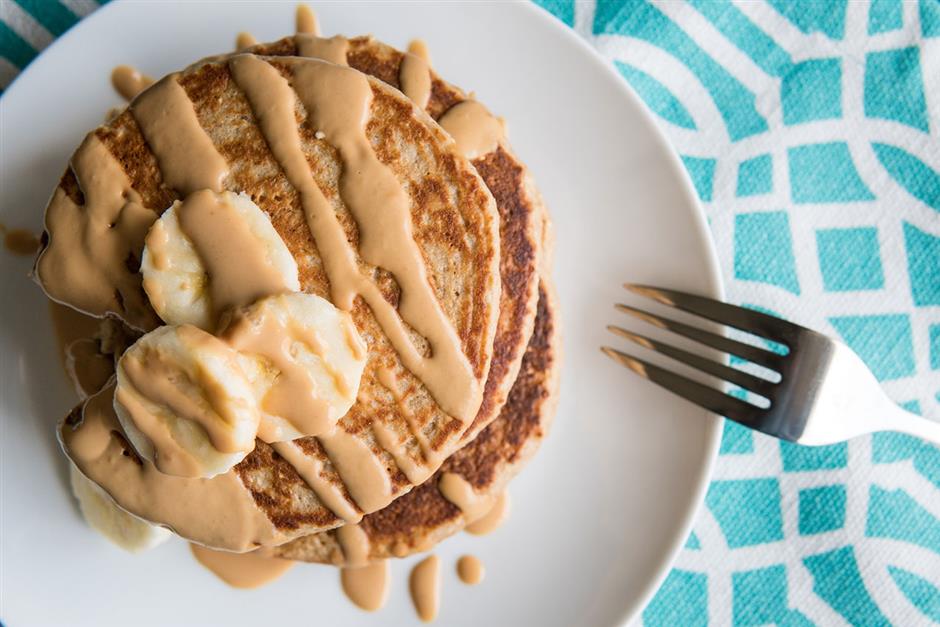 For many of us, hitting our fiber is one of the hardest parts of tracking macros. Pancakes to the rescue! Each of these fluffy yet hearty banana-oat pancakes boasts a whopping 2.5 grams of fiber to get your day started on the right track. Top 'em with PB2 for an added protein boost!
Instructions
Combine all ingredients in a blender and blitz until all ingredients are incorporated. Let mixture sit for 5 minutes to thicken.
Spray a nonstick pan with a little nonstick spray and heat the pan over medium heat. When the pancake batter is ready, pour 50 g servings into the pan. Pancakes will be about 3.5 inches across. Flip pancakes when brown on the bottom and bubbled on the edges.
Yes, you can add protein powder to the recipe! Stick to ½ a scoop to 1 scoop for best results.
If you're a pancake lover that wants to try them all, try our Zucchini Carrot Pancakes next.
Recent Posts: