Calories
33
Fat
1 g
Carbs
5 g
Protein
1 g
Serves
22
1/4 cup milk of choice (the macros for this specific recipe were calculated using Silk Unsweetened Almond & Coconut Milk)
1/2 tsp vanilla extract
80 g (1/4 cup) maple syrup
80 g + 1 tbsp unsweetened cocoa powder
Pinch of salt
Share:
Tags: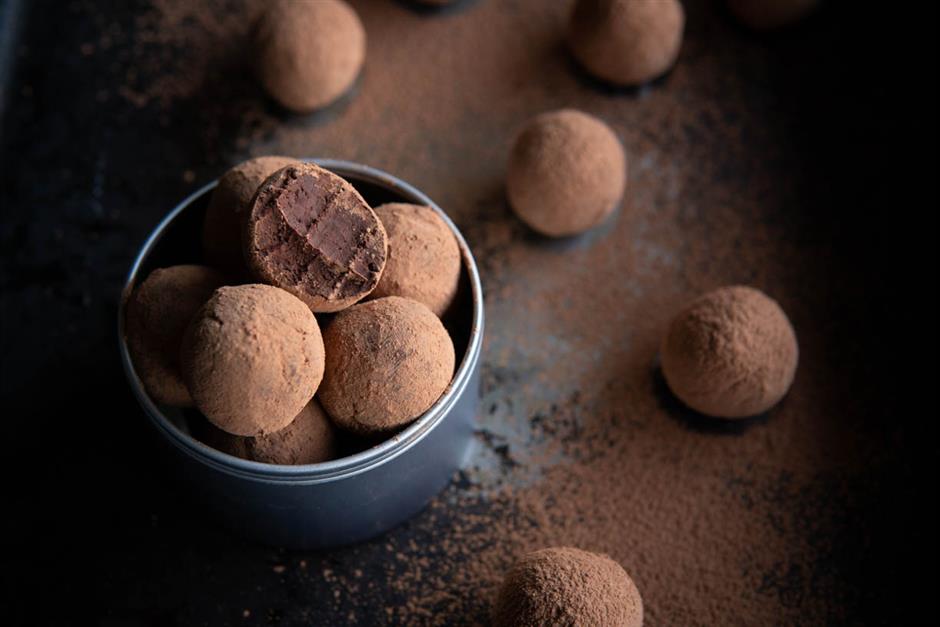 When you want to gift your sweetheart something super rich and chocolatey but don't want to break the macro bank, look no further than these decadent, handmade chocolate truffles. Think of this recipe like a blank chocolate canvas that you can customize however you like.
Add a few drops of peppermint extract for chocolate peppermint truffles or some instant coffee for mocha truffles. If you want them a little sweeter, add some sweetened shredded coconut or roll them in candied nuts.
The combinations are endless, just don't forget to adjust your macros! If you're having trouble accounting for your creative additions, feel free to ask your coach!
Instructions
Warm the milk in the microwave or over the stove. Using a fork, whisk in the maple syrup, salt, and vanilla.
Add the 80 g of cocoa powder and stir until the mixture comes together to form a thick paste. (This takes some effort!)
Lay a sheet of plastic wrap over the truffle mixture so it doesn't dry out, and chill in the fridge for an hour. With dry hands, roll into 10 g balls (about the size of a standard bouncy ball).
Sprinkle the truffles with the reserved cocoa powder to finish. Store in an airtight container in the refrigerator.
If your chocolate cravings aren't satisfied, try doubling up your household sweet inventory by making our recipe for macro-friendly quinoa chocolate pudding.
Recent Posts: