Calories
74
Fat
2 g
Carbs
8 g
Protein
6 g
Serves
1
285g Grated Zucchini
95g Red Onion (Finely Chopped)
60g Light Shredded Double Cheddar Cheese
2 tbsp. Dried Basil
60g Whole Wheat Flour
1tsp (4g) Baking Powder
1 Egg (Beaten)
63g Egg Whites
140 ml Almond Milk
Salt and Pepper to taste
Share:
Tags: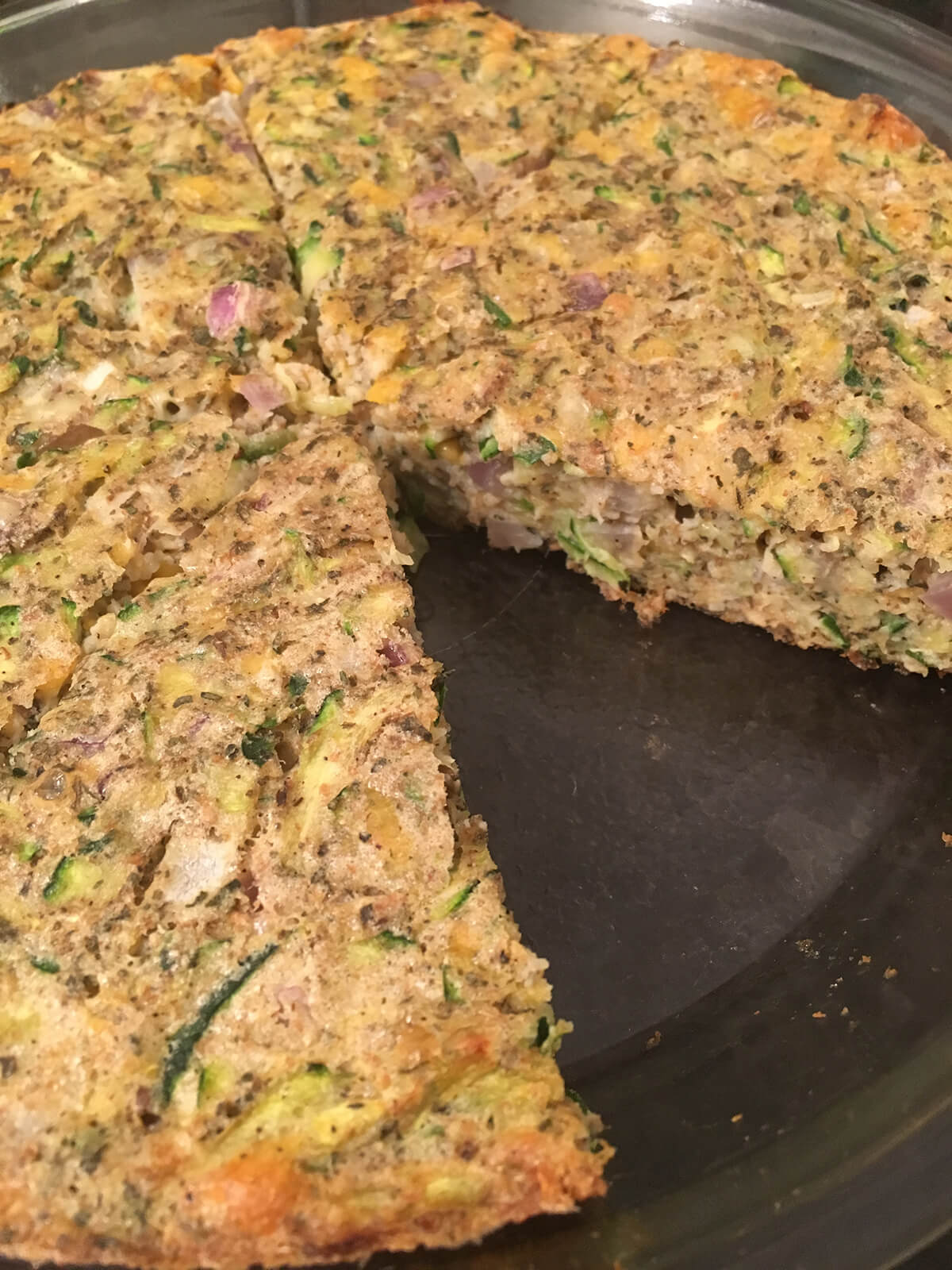 A simple savory pie, easily customizable to your specific macros. The zucchini base keeps this dish moist and filling – a perfect addition to any potluck, brunch or everyday meal! Makes 8 servings. Notes: Customize/add/remove ingredients to work for your own macros Serving sizes (pie slice size) can be adjusted based on your own macro needs.
Instructions
Preheat the oven to 400F and spray a pie dish with cooking spray of choice
Once the zucchini has been weighed, squeeze out as much water as possible
Combine zucchini, onion, basil and cheese in a bowl
In a separate bowl, combine flour and baking powder
Add beaten egg, egg whites, almond milk and salt and pepper (or additional spices) to the flour mixture and mix well
Combine flour mixture and zucchini mixture well and pour into prepared pie dish
Bake for 30-35 minutes, ensuring a knife comes out clean
Cool for 5 minutes before slicing
Enjoy!
Recent Posts: