Calories
293
Fat
1 g
Carbs
19 g
Protein
52 g
Serves
1
1/2 cup 0% fat Greek yogurt
1/2 cup liquid egg whites
1 scoop (31 g) whey protein
15 grams all purpose flour
1 tbsp sweetener (optional)
1 tsp vanilla extract
Share:
Tags: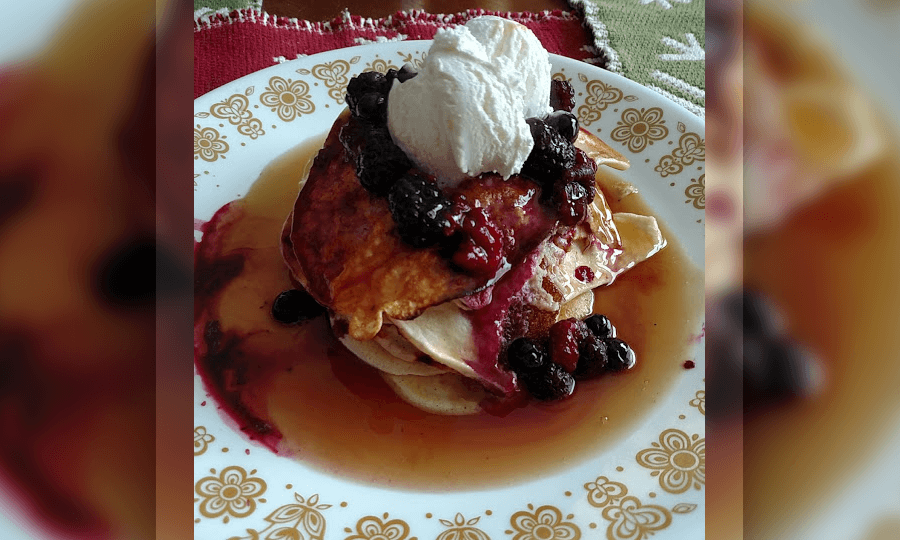 Our coaches are always getting asked about macro-friendly recipes, so we are going to start bringing them to you here on the blog. We're going to tap into the Team WAG community to find you some macro friendly recipes; some that are savory, some that are sweet, and some that are super nutrient dense for those finding a hard time hitting their micronutrients or for those who simply enjoy eating more natural foods.
This week we're going to start with a pretty basic protein pancake recipe that can be customized to fit everyone's needs whether that's lower carbohydrate or even gluten free. This is a Team WAG tried and true recipe that has worked for many people as a pancake substitute when they can't fit IHOP or The Pancake House into their macros.
This recipe is pretty much fool proof, but the key is to cook the pancakes on medium heat until the bubbles on the surface of the pancakes start to break open. That's the point at which you know it's time to flip them! Otherwise you might end up with a mess of pancake batter all over your frying pan!
Instructions
Mix all ingredients together with a whisk or spoon
On medium heat, cook pancakes until the bubbles on the surface begin to pop, and then flip
Top with whatever you fancy!
Recent Posts: