Calories
80
Fat
4 g
Carbs
8 g
Protein
3 g
Serves
24 (serving size = 20 g)
100 g hazelnuts or filberts
150 g chickpeas, drained
30 g unsweetened cocoa or cacao powder
60 g evaporated milk
15 g (1 tbsp) vanilla extract
90 g maple syrup
10 drops of liquid Stevia
14 g coconut oil, melted
20 g bittersweet chocolate or chocolate chips
Pinch of sea salt
Share:
Tags: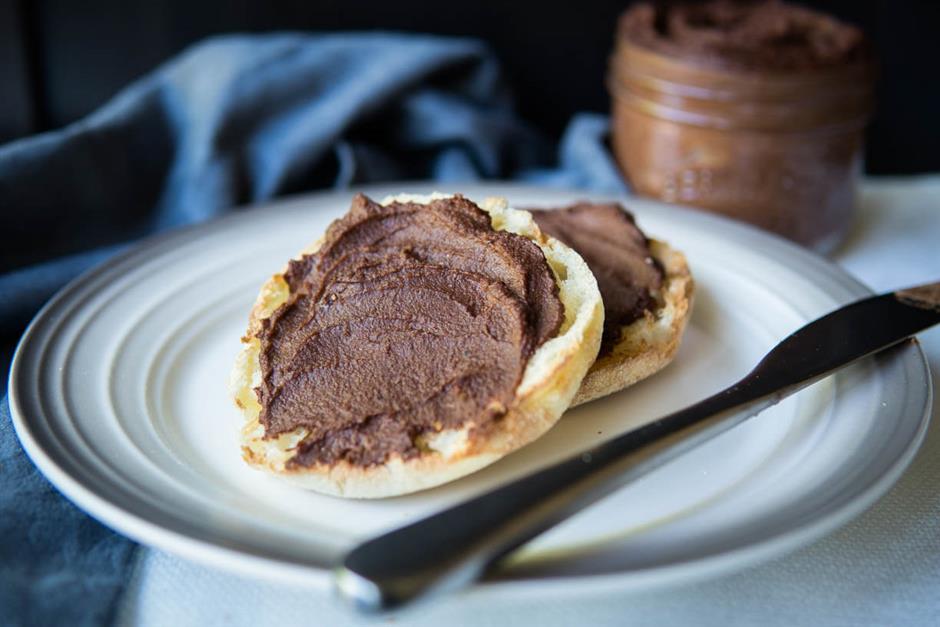 Our Nutella-inspired spread has all the chocolate and hazelnut hallmarks of the classic, but it's significantly friendlier on your macros. Spread it on toast, use it as a macro-friendly frosting or simply lick it off the spoon!
Instructions
Preheat the oven to 400 F. Roast the hazelnuts in a bread pan or on a cookie sheet until the skins begin to crack, about 6–8 minutes. (Set a timer, they go from brown to burned quickly!) Remove the hazelnuts from the oven and let them cool for a few minutes. When the hazelnuts are cool enough to handle, rub them in between a paper towel to remove the skins (don't worry if some of them stick).
Add the hazelnuts and the rest of the ingredients to a food processor* and blend, occasionally scraping down the sides, until the mixture is smooth and creamy, about 3–4 minutes. Store in an airtight container in the fridge.
*A high-speed blender, like a Vitamix, will get you the creamiest results, but stick to the food processor unless you have a Vitamix or equivalent.
This guide is jam-packed with everything you need to know about nutrition.
From tracking macros to meal ideas.
Recent Posts: