Calories
369
Fat
13 g
Carbs
22 g
Protein
41 g
Serves
15 (serving size = 150 g)
25 g 2% Greek yogurt, plain
50 g Frank's RedHot sauce
1/2 tsp garlic salt
350 g chicken breast (300 g cooked)
60 g avocado, sliced
15 g carrot, grated
30 g crumbled blue cheese
Green lettuce leaves
Share:
Tags: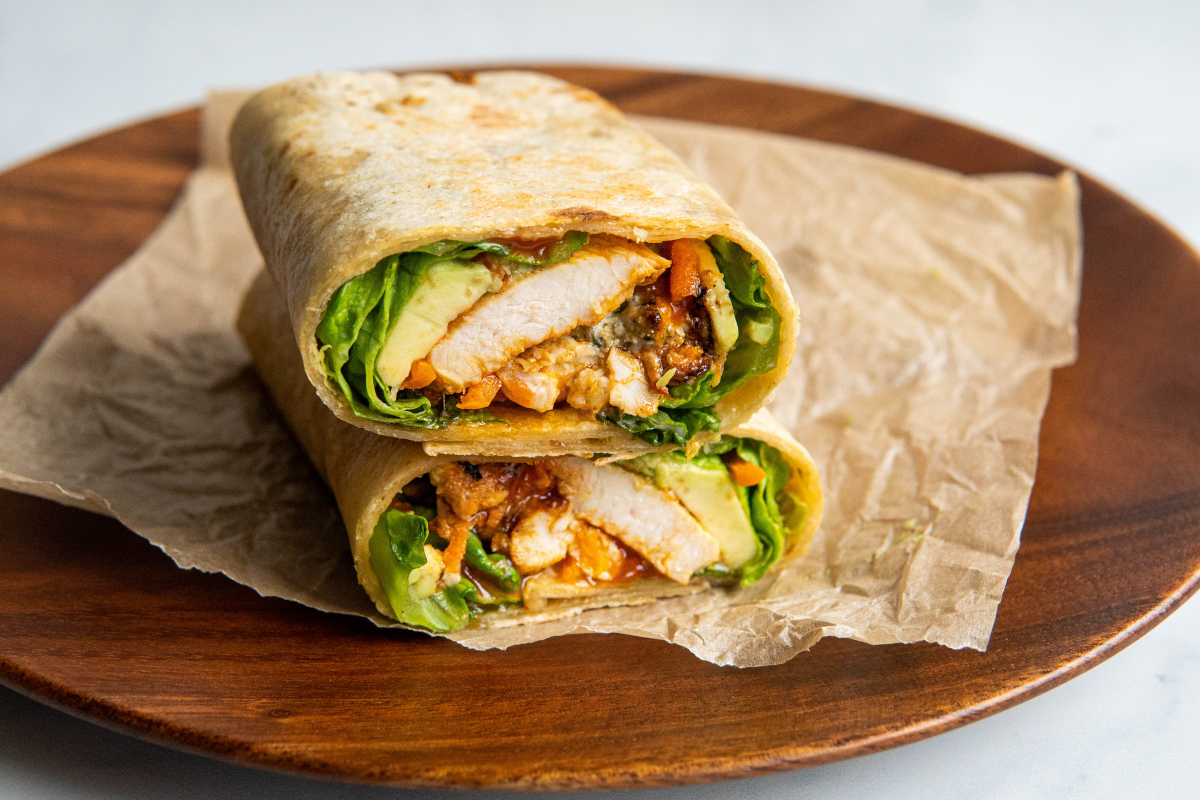 With all the flavor of a plate of wings without the bar, our buffalo chicken wraps are great for a big game—or a typical Tuesday lunch.
Note that the macros for this recipe were calculated using Indian Life 100% Whole Wheat Roti wraps. Your wraps may differ in size and macros, so use our recipe as a loose guide but be sure to calculate your own macros based on your ingredients.
Instructions
Slice the chicken breast into 1/2-inch strips and add it to a bowl along with the Greek yogurt, Frank's RedHot sauce and garlic salt. Let the chicken marinate for 10 minutes.
Meanwhile, grate your carrot and slice and portion your avocado.
When the chicken is ready, heat a frying pan over medium-high heat and spray it with cooking spray. Add the chicken to the pan, in batches if necessary, and sear each side until it is golden brown and cooked through, about 2–3 minutes per side.
To assemble the wraps, arrange a few big slices of green lettuce across the entirety of the wrap. Add avocado slices along the middle and sprinkle with grated carrot and the portioned, crumbled blue cheese. Lay the warm chicken in the middle and fold the wrap around it. Secure with a toothpick if necessary.
The macros for each serving were calculated using one wrap, 100 g of cooked chicken, 20 g of avocado, 5 grams of grated carrot and 10 grams of gorgonzola blue cheese.
Recent Posts: