Calories
149
Fat
5 g
Carbs
17 g
Protein
9 g
Serves
1 (serving size = 180 g)
25 g (1 tortilla) corn tortilla
85 g Azumaya Tofu Firm
28 g chopped frozen kale
28 g raw yellow bell pepper
14 g salsa
Season with flavor of choice ( I prefer Lawry's Casero seasoning)
Share:
Tags: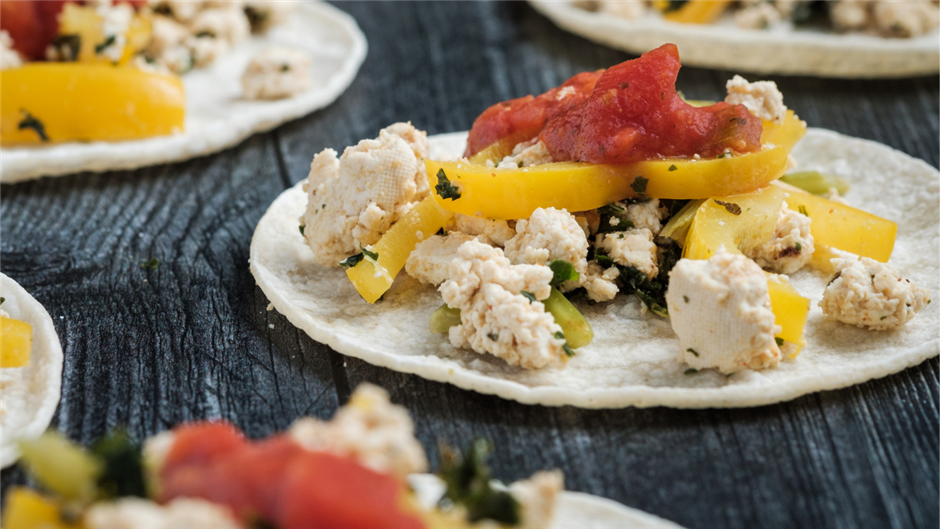 Breakfast tacos are back for those who have any egg/dairy/gluten allergy!
Instructions
Sauté tofu in a pan, crumble with spatula until it is the consistency of eggs.
Add frozen kale and sliced bell peppers to tofu and sauté together.
Heat up corn tortilla in a pan or on a flat griddle.
Top with salsa and serve.
Add guac if desired, but be sure to adjust your macros!
Recent Posts: