Calories
230
Fat
6 g
Carbs
10 g
Protein
34 g
Serves
Entire Recipe
125g of egg whites
100g cooked turkey sausage (Can use any meat here such as bacon, ham, and deli meat)
⅛ cup almond milk
10g cheese
10g soft bread pulled into pieces (I used the inside of the rolls from the crusty bread roll recipe)
Salt and Pepper to taste
Share:
Tags: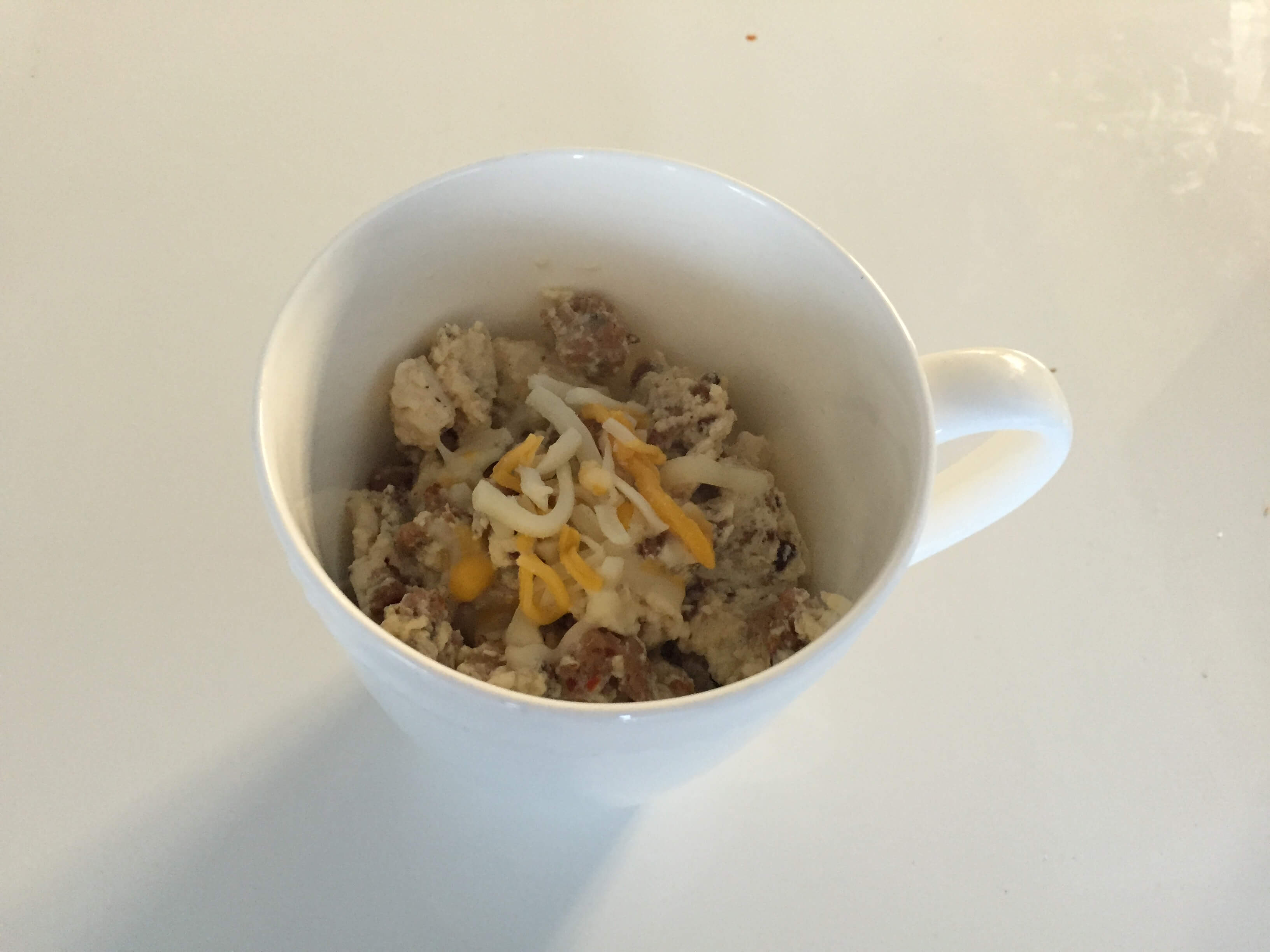 No time? No worries... Today we'll be combining simple ingredients to create some magic in a mug. Recipe inspired by and courtesy of: www.eggbeaters.com
Instructions
Add turkey sausage, almond milk and bread to pan - let warm
Add egg and let cook through
Add cheese to top then salt and pepper to taste!
Recent Posts: