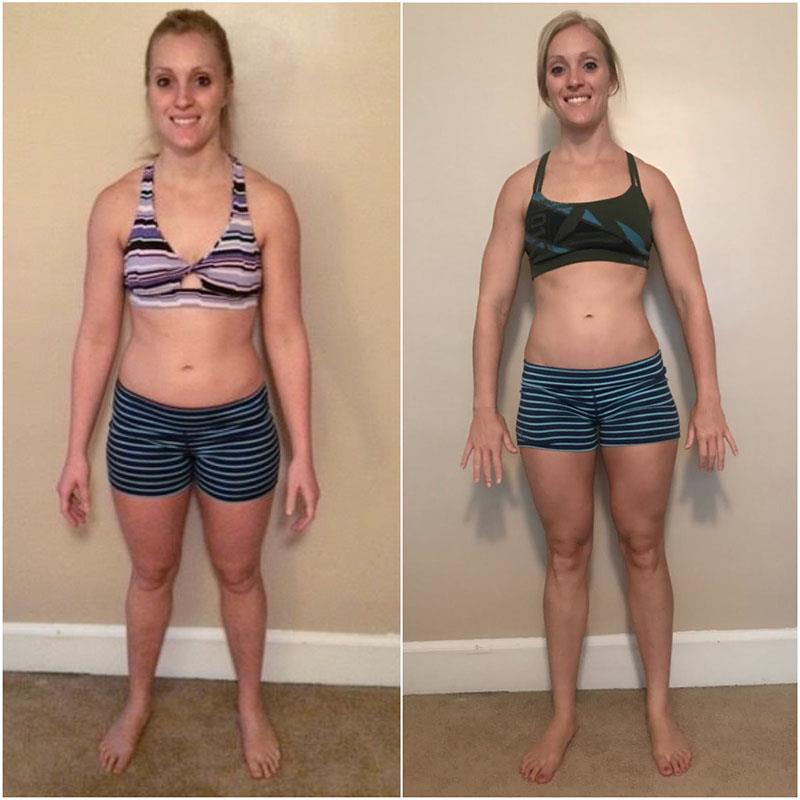 Goal
My goal for using the program was to continue to see how to improve my health and fitness and see what my body can do. I had previously used a program that got me hooked on counting macros and had attempted to track for a while by myself.
Testimonial
I really loved the program. The Seismic website is awesome. You can see all of your progress and results from your start date and it is very user friendly. The knowledge base and information/blogs WAG provides its members with is super helpful. You can pretty much find the answers to almost any question you have.
Having an assigned coach was a really nice aspect of the program as well. You connect with that person and know that they are there to make your individual experience successful and enjoyable. I was full of questions (especially in the beginning) and Hillary was so patient and helpful with answering all of my messages! I also looked forward to checking in each week with Hillary. I would anxiously await for her to respond on my progress as well as her words of encouragement and plan for my next upcoming week.
My schedule is pretty busy each week with teaching first grade and working as a L1 coach at my local Crossfit gym a few nights a week. Hillary really worked with me to find what types of food I needed to eat and when to fuel my workouts and body on my sometimes hectic schedule. In addition to my busy weeks I also went on an all inclusive trip during my time with WAG. I was super nervous about not being able to find foods that I usually plan at home and if I would be able to be consistent with my numbers while still enjoying my trip and the company I was with. Hillary provided me with other WAG member's experiences on their extended trips away from home and also helped me to have a plan and some foods to take with me in case I was in a pinch. I enjoyed my trip and stayed as close to my macro goals as I could.
Not only did my body composition change, but I feel stronger at the gym and am consistently making personal PRs on my workouts and lifts. I feel more energized throughout my training and I love being able to push myself more and more each day.
Overall, the program was easy to follow and I found it to be very well organized. I was sad to go, but the program did give me the knowledge and tools I need to try and track again for awhile on my own. I hope one day to get back to it and the wonderful community. Thanks WAG!!
Get Your Coach Today!