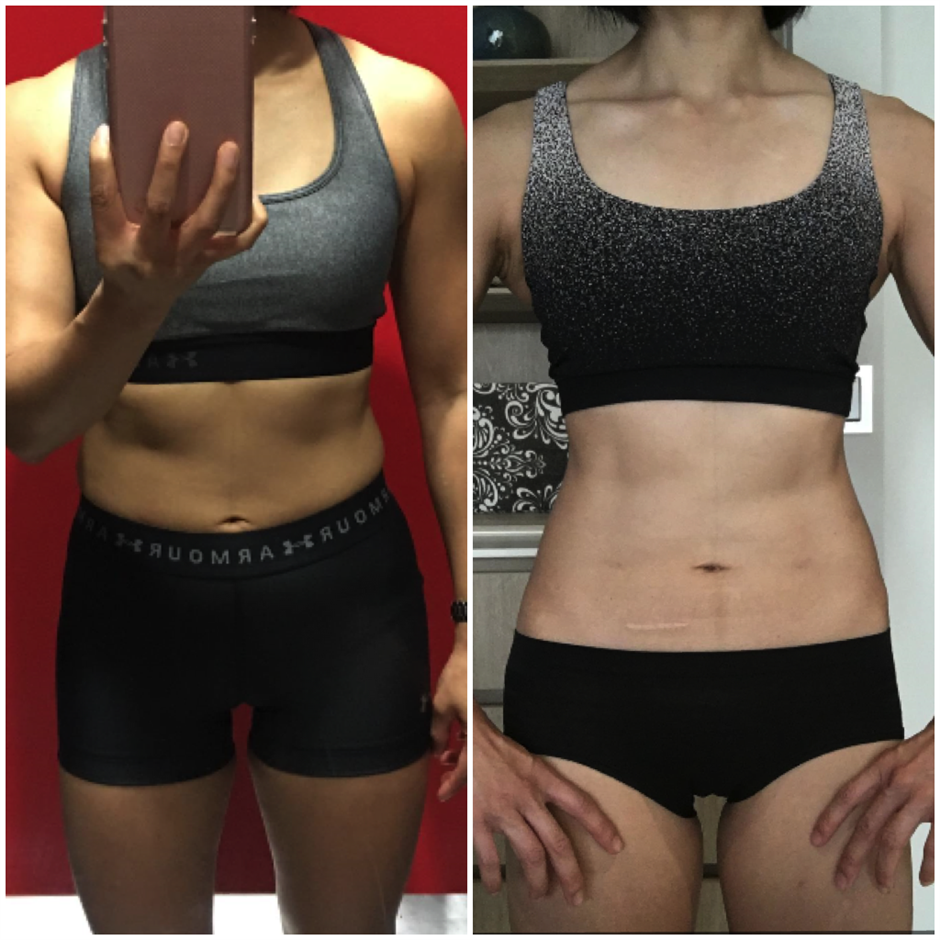 Goal
I had a few goals. First and foremost is a healthy relationship with food. A lifestyle that I can maintain long-term. I found out about WAG and I did a 4 week Clean & Lean program. It taught me to eat sensibly (no calorie counting) however it was very restricted as far as what I could eat. No sugar, very small amount of starchy vegetable and fruit, no grains or dairy. While it was a good program, I knew I couldn't maintain this long term.

Second, just like most people that joined WAG, getting leaner. I had done CrossFit for almost 3 years, I put a lot of effort and gained strength but I felt my hard work was not reflected physically. Third, get better in gymnastic movements.
Testimonial
My goal is to lose fat. I didn't have any expectation as far as the number of pounds to lose. I'm 5 feet tall and started off at 105 pounds, 22% body fat. I was not overweight but I felt I could be leaner, lose fat and gain muscles.
I can't say enough great things about the program, it's amazing!. I had a great coach, Laura Lee, that has been very supportive. The weekly check-ins hold me accountable. I look forward to her feedback and encouragement.
WAG also provides a group support. I learned so much from other members' posts on FB from meal prepping tips, success stories to their struggles. I can definitely relate to them and they keep me going and stick with the program. The coaches also do a live video that is later recorded, to talk about various topics that help us to be successful, such as how to cope with emotional eating, meal prepping, how and what to prepare when traveling. Their tips are very practical and helpful.
Get Your Coach Today!