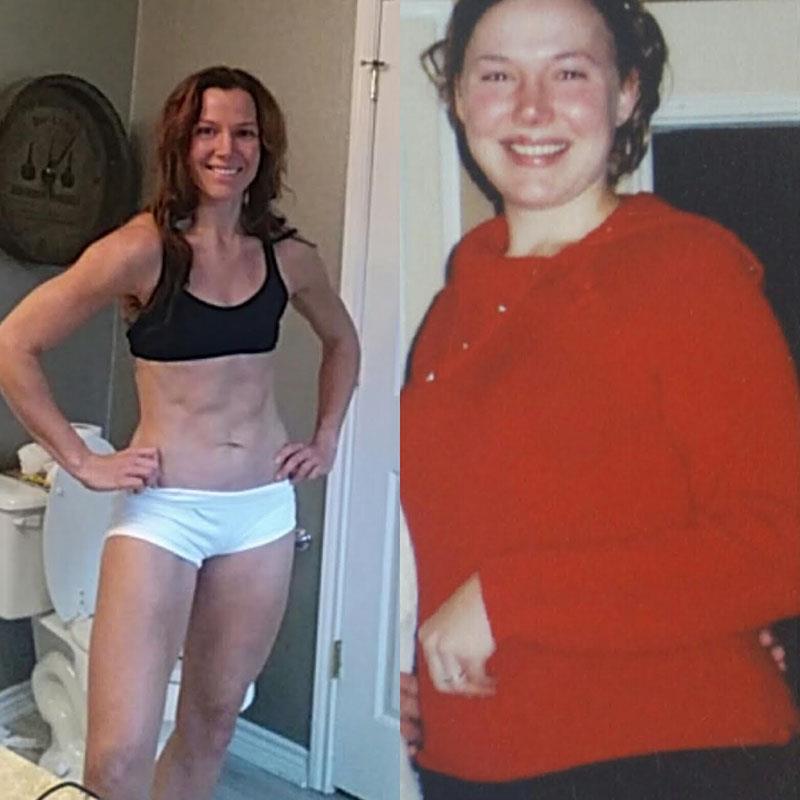 Goal
My goal was to trim down, and improve performance
Testimonial
I think every individual wants to look in the mirror, smile, and be happy with what they see. My journey started several years ago.....with a picture...the one where you no longer recognize the person you see and you painfully wonder how you got there. The one that takes your breath away and hits you to the core as big tears well up in your eyes. After seeing that dreaded picture, I made the decision to lose weight. I lost about 50 pounds using fad diets that one just couldn't possibly continue with long term. After a while, and a divorce, I hit a plateau and just kind of stayed where I was for a couple of years....nothing really gained...nothing really lost....but always facing my reflection at the end of the day...not entirely happy. I settled. Then......my doctor found the cancer cells....and realized I was not invincible. I realized the issues I faced were no longer vanity issues...they were life longevity issues. I needed to get ahold of my health...for myself...and my family.
Fast forward a bit....and my current husband introduced me to CrossFit and I finally found what I personally needed and lost around 30 more pounds. Yay!!! Journey is over right? I figured it all out right? Wrong... Fast forward 3 years later and I was lifting heavy, competing, eating more, trying paleo, the Whole 30, etc. I just couldn't maintain those diets. With all of the extra exercising, I was more hungry and I ate more. They were healthier food options...but in excessive quantities. My weight fluctuated and eventually my weight went back up considerably. I cried. I felt I was falling back into my old self. I am a coach and competitor , and it was important that I set an example to others. I had to accept the fact....I personally, just could not out exercise a poor diet. I realized what I needed was a better relationship and understanding with food, especially as a coach/athlete.
A fellow coaching peer then informed me about WAG. She was looking incredible so I figured I would give it a try. I am not going to lie...the first week was crazy...learning what macros were, weighing EVERYTHING, and counting. BUT.....it started to work...and has continued to work. I have more energy, my performance is better, my moods are enhanced, I have lost weight and gained strength. My body composition has most certainly changed as well! I just feel more in tune with my body, I am learning what it needs to sustain my lifestyle. No wonder the other fad diets weren't working, they were written blanket style for "everyone" to follow. We are all unique, we all need different things. What works for others might not work for me. WAG is tailored for me, to suit my unique lifestyle. I have a much healthier relationship with food, and even came to the realization that food was recreational as well as an emotional crutch for me on stressful days.
Now, I see it as an opportunity to fuel my body, to nurture it, so that I can continue living each day to its fullest potential...and of course smile at myself in the mirror at the end of each day for a job well done. :)
Get Your Coach Today!