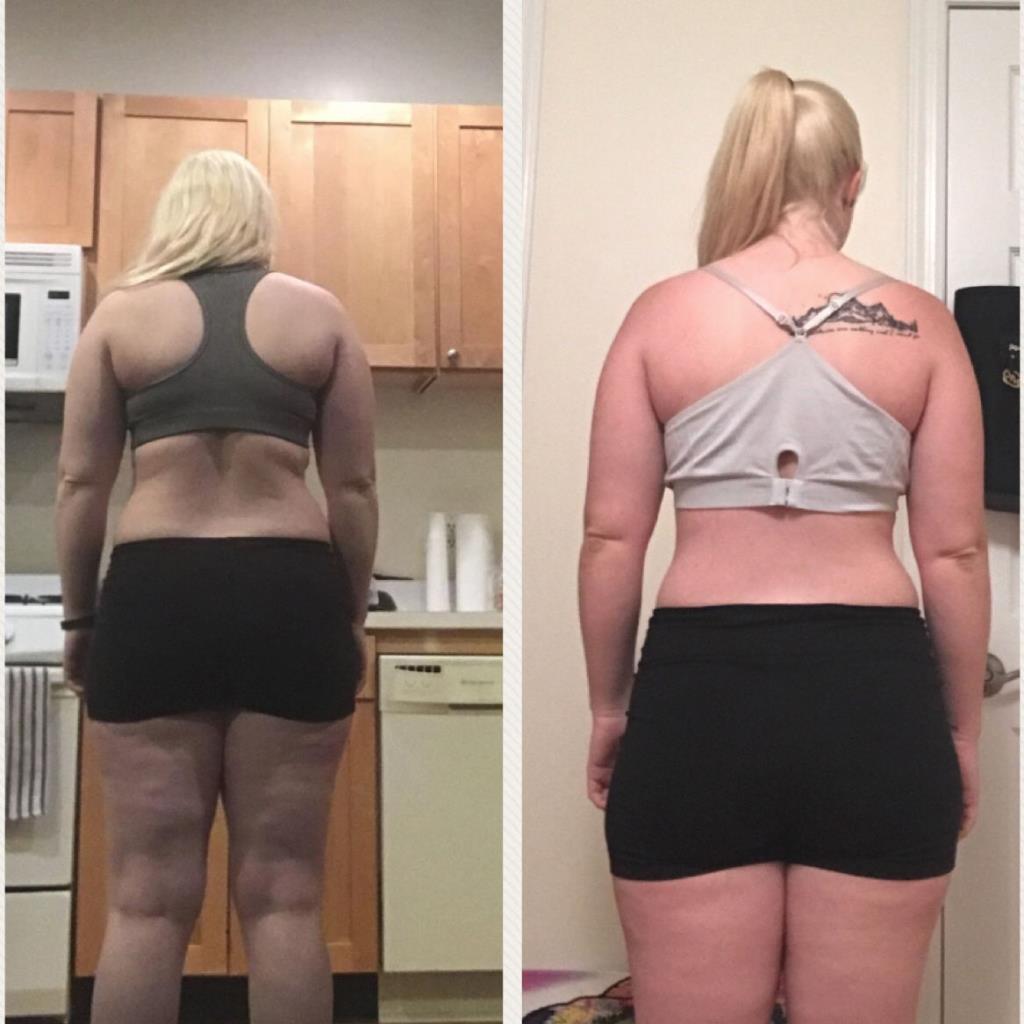 Goal
My goal was and is to cut weight while maintaining strength.
Testimonial
Team WAG has changed my life! I was really looking for a positive change in my body composition to up my confidence levels and continue to excel at powerlifting. A really good friend of mine, Jessi Seidman, encouraged me to give WAG a shot, so I did my research and decided to sign up. I was put on the waiting list, but only for about 2 days. Then, I was assigned my coach, Ashley. She immediately was encouraging and engaged in fulfilling my goals and created a great environment for us to interact and modify my nutrition in a very honest way. Prior to week 1, I felt strong, but something was missing. I was unhappy with my body composition. Ashley immediately put me to work. I had some experience counting macros, but this time I was EXACT about everything (I bought a food scale). I'm not going to lie; starting off can be tough, but persevering through tough situations to reach an end goal makes you a stronger person. After the first week I felt more energized and more confident in myself. I was already happy with the way things were going. As time went on, WAG became harder solely because of these insane 70 hour work weeks I was having. The lack of sleep and time to eat became a very difficult situation. Ashley was there for me through it all, and she gave me ideas for macro dense foods on these busy days to still meet my numbers. At times like these it is very easy to get home really late from work, order a pizza, and lounge on the couch. Did I do that? No. Ashley inspired me to keep pushing, and more importantly, I had to push myself and keep on track. That was the only way to get where I wanted. In total, so far, I am down about 15 pounds, and I have lost 5 inches on my chest, waist, and hips. I did this all while working like crazy because it was something I WANTED. Jessi Seidman was also very inspiring to me as well. She gave me ideas for delicious meals, and we text back and forth about our accomplishments. It is so great to have a friend like her! This program is absolutely wonderful. The coaches really care about you, and they encourage you even when you don't feel like you are making progress. Nothing in life comes easy, but I want to give a huge THANK YOU to the WAG community, Ashley, and Jessi for always being available to answer my questions and give me suggestions. Team WAG: YOU have made me a better person mentally and physically, and for that I can never thank you enough! I hope to inspire many other people to take on the challenge of creating a new YOU and being happy with who you are.
Get Your Coach Today!