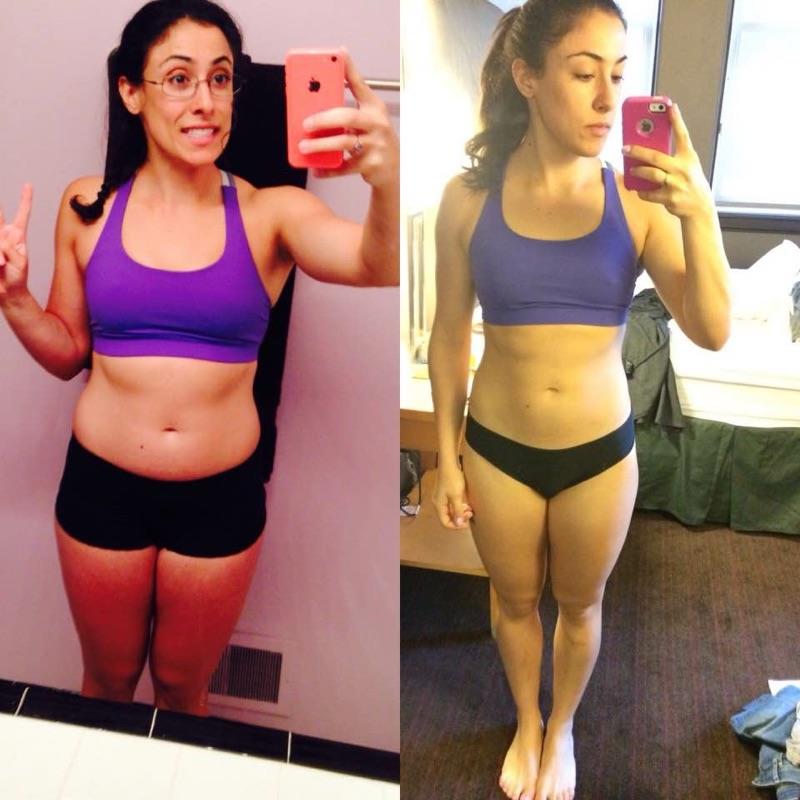 Goal
To get leaner and toned, while maintaining strength... and more importantly, building a healthy relationship with food so that I could shed the weight I want/need without spiraling into disordered eating and/or having it be such a negative experience
Testimonial
I had an eating disorder in my teenage/early adult years and although I was able to overcome it, I still always struggled with having a healthy relationship with food. It was always a black and white, restrict or binge type of mindset... which was a very exhausting way to think, live and eat. Food is supposed to be used to fuel the body and in general, be a positive experience, but it was always just the opposite for me... until I found WAG. WAG has helped guide me in making sense of food - what it is for, what it is supposed to do, and how it effects the body (for the positive and for the negative). It also has changed my mindset from "what I cannot eat" to "what I can eat," while not feeling guilty and instead completely ENJOYING it! This change in mindset... one that seems so simple but is actually so damn hard... is the best part of what I've gained from WAG. Being lean and strong is honestly the BEST feeling ever. WAG has helped me achieve this feeling and I can't wait to see what other awesome things my body can do while continuing to EATING and ENJOYING yummy food.
Program wise - it has been the most professional and customer-service oriented company I have come across for nutrition coaching so far. The turn-around time by the coaches is 24 hours, even on the weekends. I also really appreciate that the coaching is seriously PERSONAL. The coach learns your habits, past issues, character, desires and personality... all of which majorly contribute to each person's journey with food.
Thank you WAG!
Get Your Coach Today!