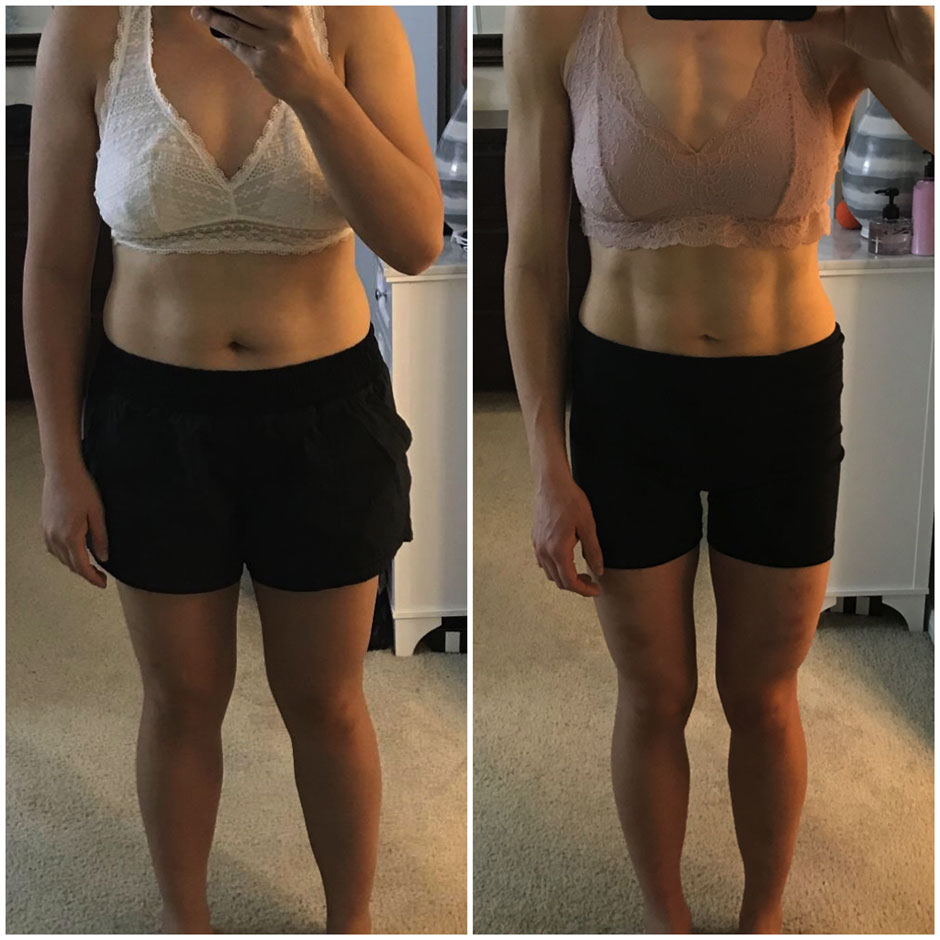 Goal
My goal when I joined WAG was to lose weight. That was the bottom line goal. For the first time in my adult life, I can honestly say that the way I feel inside matches how I feel outside. For the longest time, throughout my 20s, I imagined myself looking leaner because I have always been athletic and "in shape." However, that wasn't the reality on the outside. It was hard for me to accept that I was heavier, the heaviest I had ever been, and that was due to poor nutrition habits.
As much as I was consistently in the gym and working out, it did not and could not reverse how I was eating. I did not know how to fuel my body. Something clicked a few months back and I joined WAG and it was the best decision I ever made. After years of trying different things, this was the first time I had control of my nutrition, I learned how to properly fuel my body and I experienced immediate results. I could not thank my coach enough for guiding me through this process, being so knowledgeable with my questions and concerns and supporting me week after week. Because of her, I went from being self-conscious and thinking I had a long way to go, to now being confident every time I step out the door. WAG has changed my life!
Testimonial
WAG is the first nutrition program I have ever experienced results with. It is simply amazing. Deep down inside I knew I had it in me to transform my body, but going throughout life day to day, I did not make it a priority. I was saying to myself that this was how I was going to look and feel, because I was still working out and exercising. I chose not to believe that I needed to hone in my nutrition. Once I got to my 30s I accepted that I needed to make a change. I had been following the transformations with CrossFit athletes and could hardly believe it. It was so amazing to see! Something clicked, and I decided to see what it was about. From the beginning, from my very first check-in, I knew I had found THE program that was going to work and I was on a trajectory to change my life. WAG is the reason I have made so much progress in and outside the gym. It has only been a short 6 months, I can hardly believe my transformation. WAG is an essential part of my life!
Get Your Coach Today!