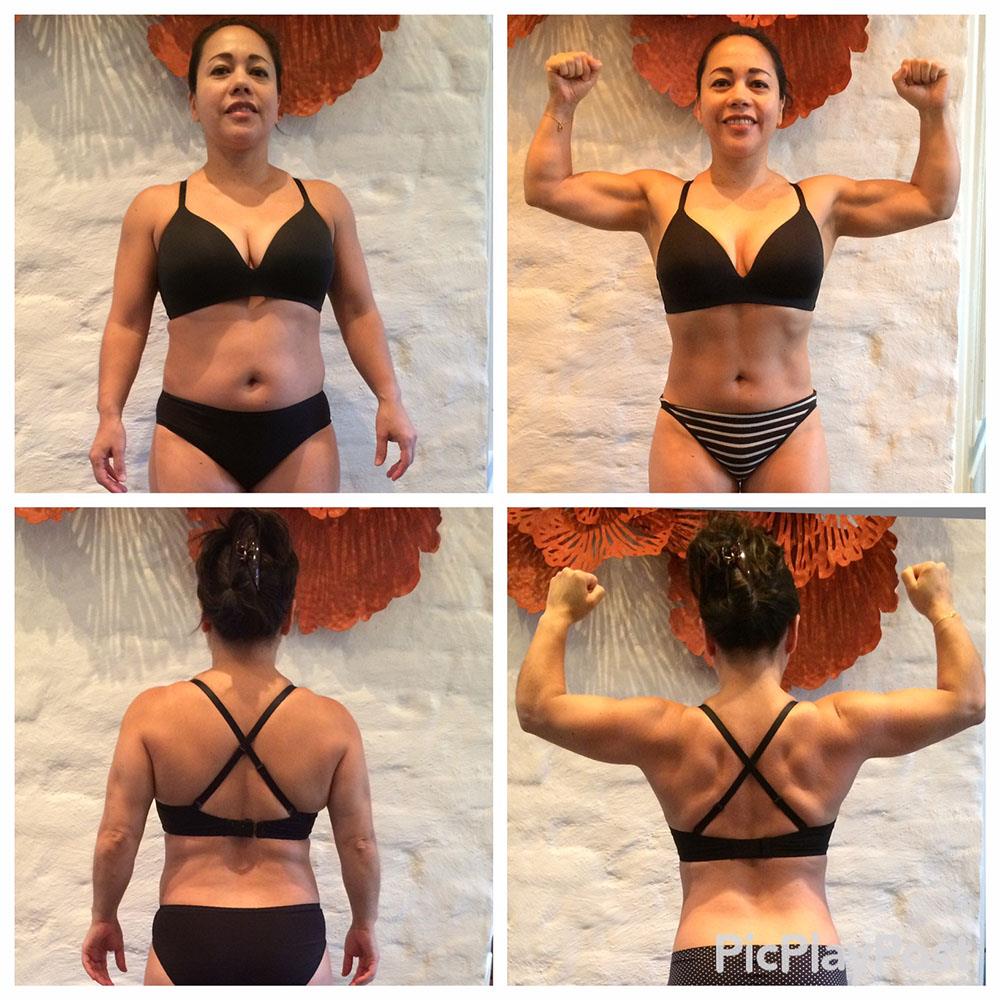 Goal
To lean out, to learn how to fuel my body properly for performance through flexible dieting and to practice self control
Testimonial
I joined WAG because I wanted to lean out, learn how to fuel my body for performance through macro counting and to practice self control. I was accepted in the program right when I needed. I have known for a long time that my weight problems had to do with my relationship with food and not lack of exercise. I started training gymnastics when I was 5 years old and ever since I have exercised all my life. Training hard has never been a problem, I have always been very strong and can build muscle mass very fast, but getting lean had been extremely hard. I have always loved eating a little bit too much, when I was a gymnast in my teenage years I remember seeing my food portions and they were the size that an adult would eat, but I never gained weight. I grew up used to eating anything and as much as I wanted without any control and this became a problem in my adult life. My weight gain started when I was 25 years old and ever since has been a constant battle. I put my faith in WAG to help me take control over myself through nutrition knowledge. When I started out I had no clue on how macro counting works and after the first week I was so amazed to see excellent results. My coach Alexa Mina has been amazing, she is very understanding, patient and has explained me how things work in a very simple manner. She is knowledgeable and responds pretty quickly to questions and after the weekly check in. Her coaching has been so great that even when I haven't been able to train as hard as I used to due to several injuries I am recovering from, I have changed my body composition and my body feels lean and strong in a very short period. Alexa is very sweet and supportive and I am very glad that we are walking this journey together.
Some of the things that I have learned from the program is that consistency and planning your meals in advanced are the key to make progress. Photos are the best way to see how much you improve and the scale is not always your best friend. Look at your photos for motivation, always look at your start up photo and see how far you have come. I have now a better relationship with food, I find myself thinking about the macro content before eating it. I have learned to make smarter decisions when choosing what to eat. There's always a lesson to learn from your mistakes. You have to enjoy the process, be excited about the foods that you can include in your week and give yourself a healthy treat everyday.
The program has allowed me to learn more about myself physically and mentally. My journey continues and I am very excited about seeing how my progress evolves.
Get Your Coach Today!