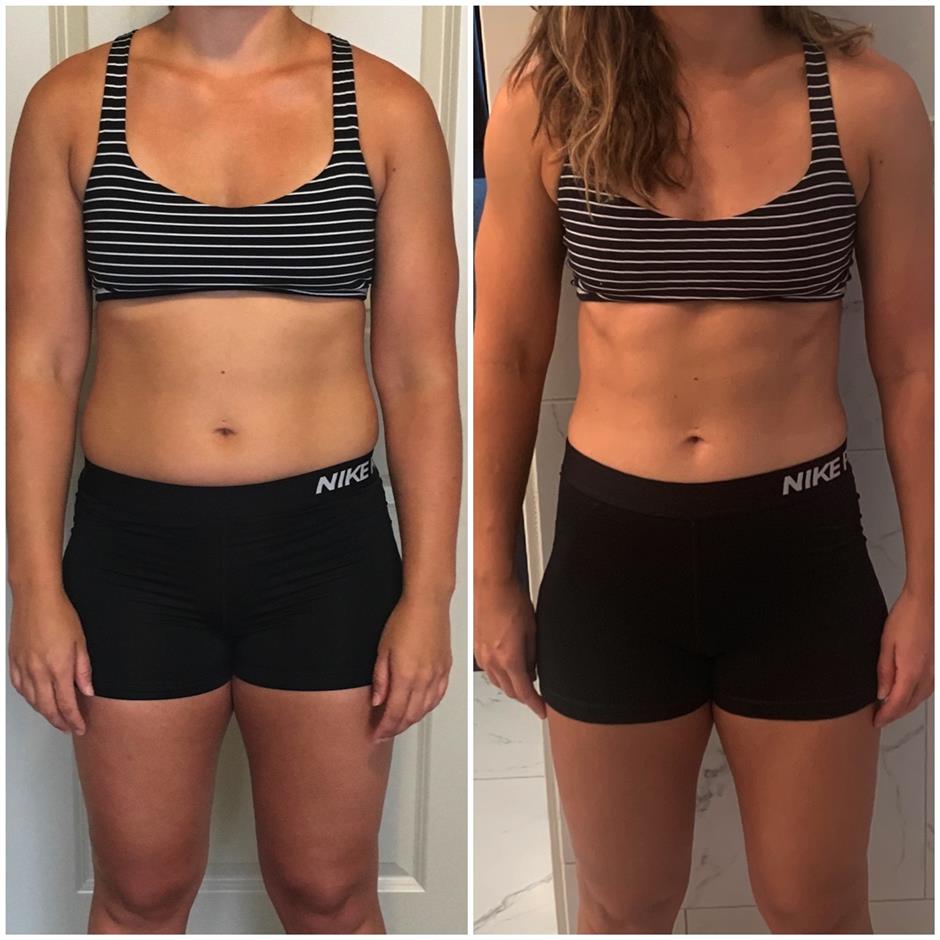 Goal
My goal when joining was to get a hold of my nutrition, gain confidence in my body image, and feel better both mentally and physically. Once I hit the 6 month mark, I lost about 16 pounds. Since amping up my training, I stay at a consistent 142-143 lbs which is 12 pounds lighter than I was when I started.
Testimonial
WAG has truly changed my life.
When I first joined WAG, I had just left a really tough job and I was moving back to my hometown. I was anxious, heavier than I had been in a while, and I felt like I had lost myself. Before I joined, I was loosely following paleo and I was doing CrossFit 5-6 days a week. I had hit a threshold that I felt like I couldn't get through. When I joined, I wanted to learn how to have will-power and take back control of my health. WAG gave me that and so much more. This program has taught and shown me that I am capable of anything I put my mind to. My coach has not only been a nutrition coach to me, but a life coach as well. I am always so uplifted and inspired by my coach, other members, and Adee and Michael. My body has turned into something I never thought it could and I truly love my body. I have learned how important nutrition is to my overall well-being and I have learned that my food choices can lead me to feel empowered and even better physically. I feel better and stronger in the gym. I used to wear long, baggy shirts and now my closet is full of tight-fitting clothes because I am just proud to be in my own skin. I just got married a few days ago and I felt AMAZING in my wedding dress.
All of the hard work over the last 2.5 years really paid off and I just felt so proud of myself. None of this would have been possible without WAG giving me the tools to transform my life.
Get Your Coach Today!