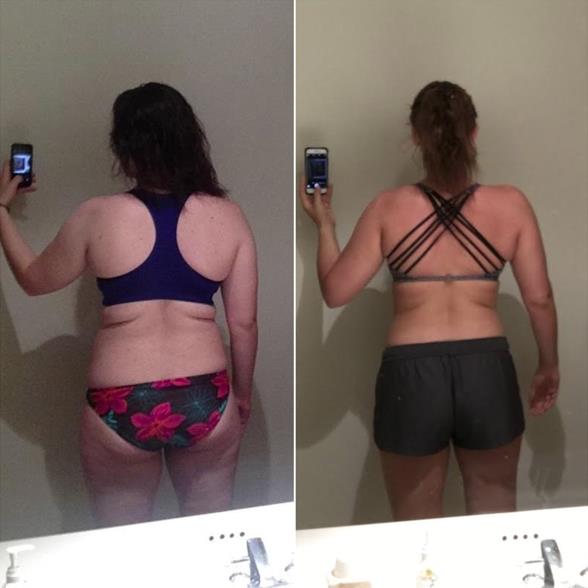 Goal
Lose weight and improve my overall body composition to help my performance in the gym and to build a better relationship with food.
Testimonial
I joined WAG after I had tried many other diets (paleo, zone, clean eating). I found short term success with all of these, but I always got to a point where I felt so restricted that I would fall off the wagon and see all my hard work be undone. During this time, I also developed a bad habit of being really restrictive with my diet during the week, only allowing myself one cheat meal per week. My cheat meal would come and I would eat everything in sight and feel so bad and guilty that I would continue to eat poorly the rest of the day, rather than just the one meal. One of the things that I like so much about WAG is the freedom that the program gives you. I no longer have the need to over indulge on the weekends because I can enjoy things in moderation during the week without feeling guilty. WAG has truly taught me how to be flexible with my food choices. For me, this is a bigger accomplishment than any performance in the gym.
Along with my mental accomplishments with WAG I have seen a tremendous improvement in my performance in the gym. I began doing crossfit a few years ago and felt that I had hit a plateau with my strength training as well as with bodyweight movement. In my time with WAG I have PR'd every single major lift by 10 pounds or more. I have also seen large improvements in bodyweight movements like strict pull ups, bar muscle ups, and hand stand push ups.
One of the best things about WAG is the community that they have built within social media. I have turned to the Facebook group many times for some added motivation and accountability. I never felt like I was going through this journey alone because of the constant communication and support amongst the members. I can not say enough about WAG and the community as a whole. I can truly say that it changed my life and I will continue to work with WAG to meet my goals!
Get Your Coach Today!