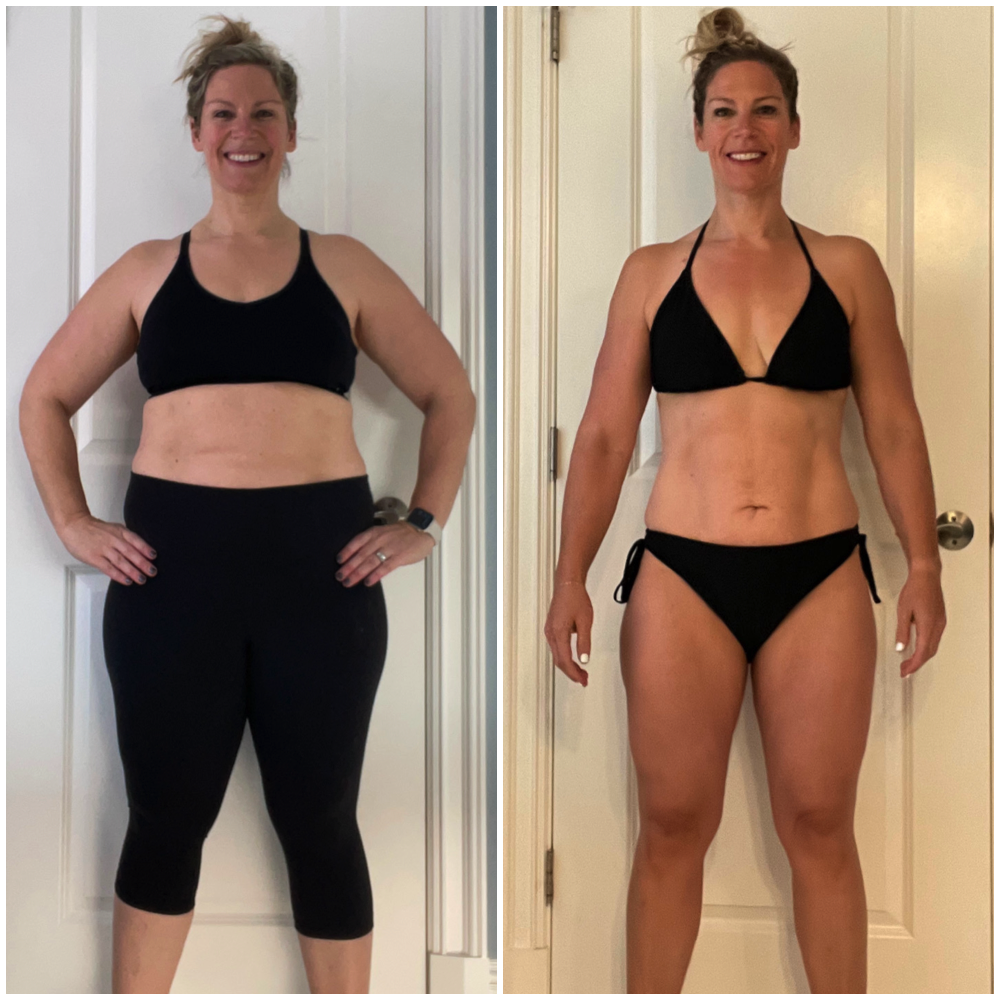 Ali Rogan
Goal
My goal was to lose the weight that was gained from pregnancy... and then some!
Testimonial
My experience with the WAG program has been incredible. I started the program 1 year postpartum after having my third baby. My body went through having three babies in under three years. They were all separate pregnancies. My life was hectic, to say the least, but my body and mental state were crying for help! I needed direction from a well-established nutrition company, so I joined WAG.
The 'getting started' information was very thorough but not intimidating. Once I received my macros I knew I had to just put my head down, blinders on, and go for it. I love the convenience part of the food tracking app on my phone. Logging is extremely easy! My kids are ages 1, 3, and 4. For myself to be successful, I had to keep things simple. My meals and snacks were often repeated or often cycled through with just a few quick adjustments I'd make along the way if wanted to have a different food/ingredient that day. My favorite app feature is the 'copy meal to another day'. I use this feature every day for super fast logging.
The weekly check-in process is very quick and simple as well, right on the WAG app. Every week I look forward to telling my coach about the week I had. Most weeks were a home run. Some weeks I had some challenges and slip-ups. My coach Jessica was amazing about helping me navigate through and strategize any struggles that I had. Fast forward to 12 weeks into the program and I am 27 lbs down. My energy is through the roof. Most importantly, I am a happy, healthy mom and wife.
The secret to my success was: utilizing the amazing tools and support that WAG offered, keeping things simple, and staying consistent. It's AMAZING the success you will have if you stay consistent. I still have some more work to put in but as I reflect on these past 3 months, joining WAG was the best thing I could have done for myself!