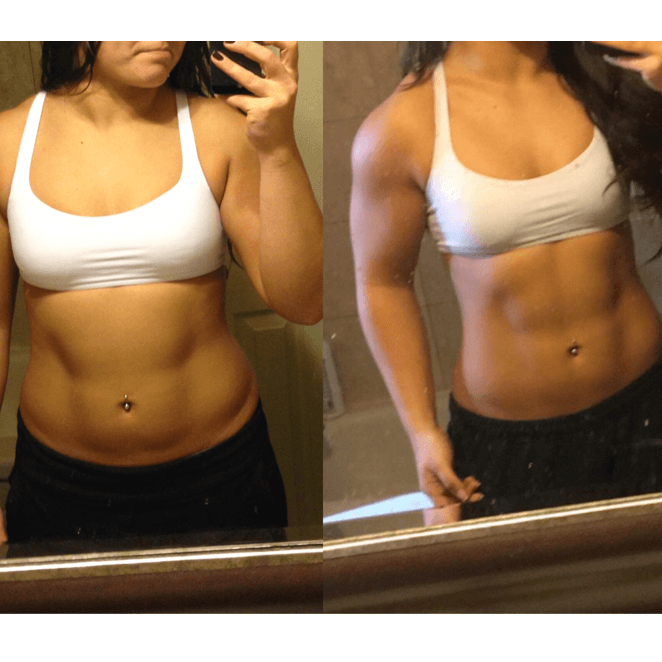 Goal
Improve performance while getting lean
Testimonial
As a previous competitive varsity athlete, I always thought I could eat what I wanted. When I stopped competing I quickly realized this wasn't true and suddenly my physique was something I was very unhappy with. During my time with WAG I lost a total of 12lbs, and substantially increased my lifts and all around performance. WAG not only provided a motivating, team environment but a coach who would hold me accountable yet understand life's curveballs.
I have always been a heavier girl on the scale and when I started all I wanted was to see that torturous number on the scale go down, because who wants to be 5'3 and 165lbs?! WAG made me realize I need to stop worrying about that number, that I can have the body I always wanted but this imaginary, "goal weight" wouldn't necessarily match that. It is very easy to get caught up in everyone else's progress but WAG made me take a step back and realize its not about how fast, or how much you lose compared to someone else, but seeing your own potential and being happy with your own journey.
My before and after picture is in the middle of my time with WAG and shows a small 6lb difference - a number I started out being very disappointed in. With WAG I realized it is just a number, and the important thing is to focus on how far you have come and the performance and body composition changes you have seen. I have just started my journey and cannot wait to see where I can go. I am grateful for this program for not only drastically changing my body composition but for giving me a new outlook on my physique and a renewed positive mentality on my fitness journey.
Get Your Coach Today!