Calories
172
Fat
4 g
Carbs
7 g
Protein
27 g
Serves
4
Cooking spray
1 tbsp olive oil (optional if you want to saute vegetables, not included in macros)
1 green bell pepper, chopped
1/2 cup diced onion
1/2 tsp minced garlic from a jar or fresh
1 lb 93% lean ground beef (need a leaner option? Do half lean ground beef and half ground turkey breast instead)
1 cup bread crumbs
2 eggs
3/4 cup carrot, shredded
3/4 cup zucchini, shredded
salt and pepper to taste
4 tbsp ketchup (make our homemade ketchup or use whatever you have at home, just be sure to add the macros for this)
Share:
Tags: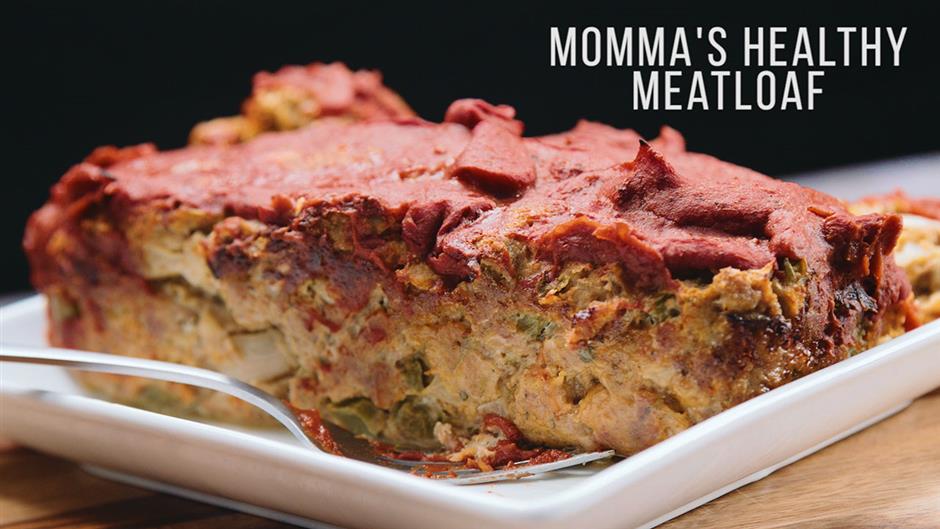 Looking for a way to get your veggies in? Join Rory McKernan, Crossfit Games host, and Tommy Marquez, Crossfit producer, as they show you how to pack your meatloaf with zucchini and carrots for extra moisture and flavor! This is a macro-friendly meal the whole family will enjoy.
Instructions
Preheat your oven to 400 F. Prepare a 9x5-inch loaf pan using cooking spray or baking paper.
Sauté the green bell pepper and onion until opaque and soft. Only takes a few minutes. Add garlic and cook until fragrant, 1 to 2 minutes. (You can skip this step and add these ingredients raw to save time)
Combine ground meat, bread crumbs, eggs, carrot, zucchini, salt, pepper, and bell pepper mixture in a large bowl; mix well using your hands. Transfer meatloaf mixture into prepared pan and pat down firmly.
Bake for 35 to 40 minutes, checking it's cooked through with a knife or skewer (it should come out clean, no raw meat!). Use a thermometer if you have one, it should read at least 160 F.
Spread ketchup mixture evenly on the top of the meatloaf and put back in the oven for 5 minutes, until the ketchup is bubbling.
Recent Posts: