Calories
329
Fat
5 g
Carbs
43 g
Protein
28 g
Serves
2 (serving size = 275 g)
90 g white rice (280 g cooked)
226 g sushi- or sashimi-quality fresh ahi tuna
30 g reduced fat mayo
10 g sriracha
1 tsp soy sauce
Sliced scallion, for garnish
Sesame seeds, for garnish
Dried seaweed slices, for garnish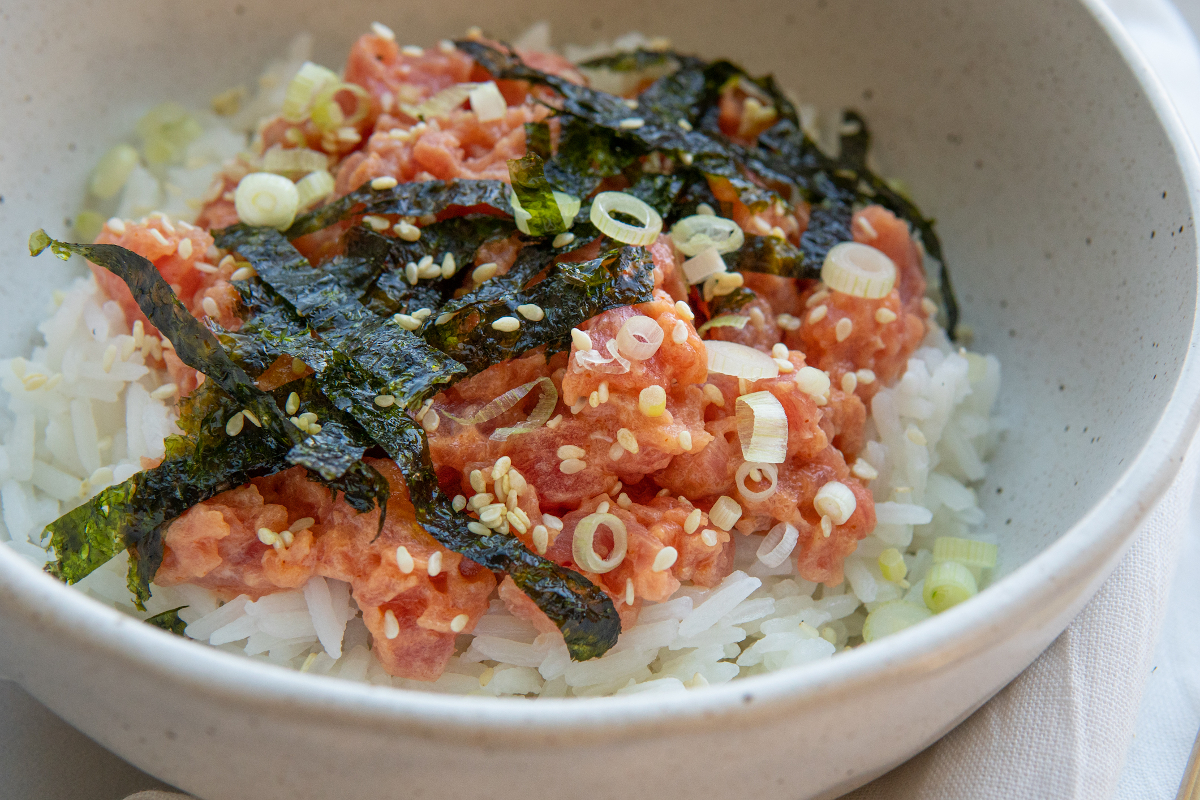 Sushi lovers, this dish is for you. Inspired by maguro don, Japan's traditional dish comprised of steamed rice and marinated raw tuna, our simple, spicy tuna rice bowl features lean, sashimi-grade ahi tuna, spicy sriracha and a salty soy sauce.
Instructions
Cook your rice according to package directions.
Meanwhile, cube the ahi into 1/2-inch chunks and then run your knife through the fish a few times to give it a finely chopped texture. Transfer the tuna to a bowl and add the mayo, sriracha and soy sauce. Stir to combine.
When the rice is done cooking, weigh it and spoon it into two bowls. Portion the tuna over the top, sprinkle with sliced scallions, sesame seeds, seaweed, and serve.
"Sushi grade" or "sashimi grade" is a bit of a loose term with no real official standard. However, it has colloquially come to represent fish whose quality is high enough to be eaten raw. Your standard grocery store likely won't make the cut, so it's best to head to a trusted fish market or Whole Foods for sushi-grade fish.If you don't have access to a quality fish market or the idea of eating raw fish just skeeves you out, feel free to substitute cooked or canned tuna for a tuna mayo onigiri-inspired treat.
---
You Might Also Like