Calories
107
Fat
3 g
Carbs
3 g
Protein
17 g
Serves
3 (serving size = 125 g)
8 oz lump crab meat, drained (or sub imitation crab)
60g light cream cheese
30g 2% greek yogurt
The juice of ½ a lemon
25g red pepper, diced into ¼" cubes
15g red onion, diced into ¼" cubes
½ a garlic clove, grated
1-2 tsp harissa paste
Handful of chopped parsley
Salt to taste
Share:
Tags: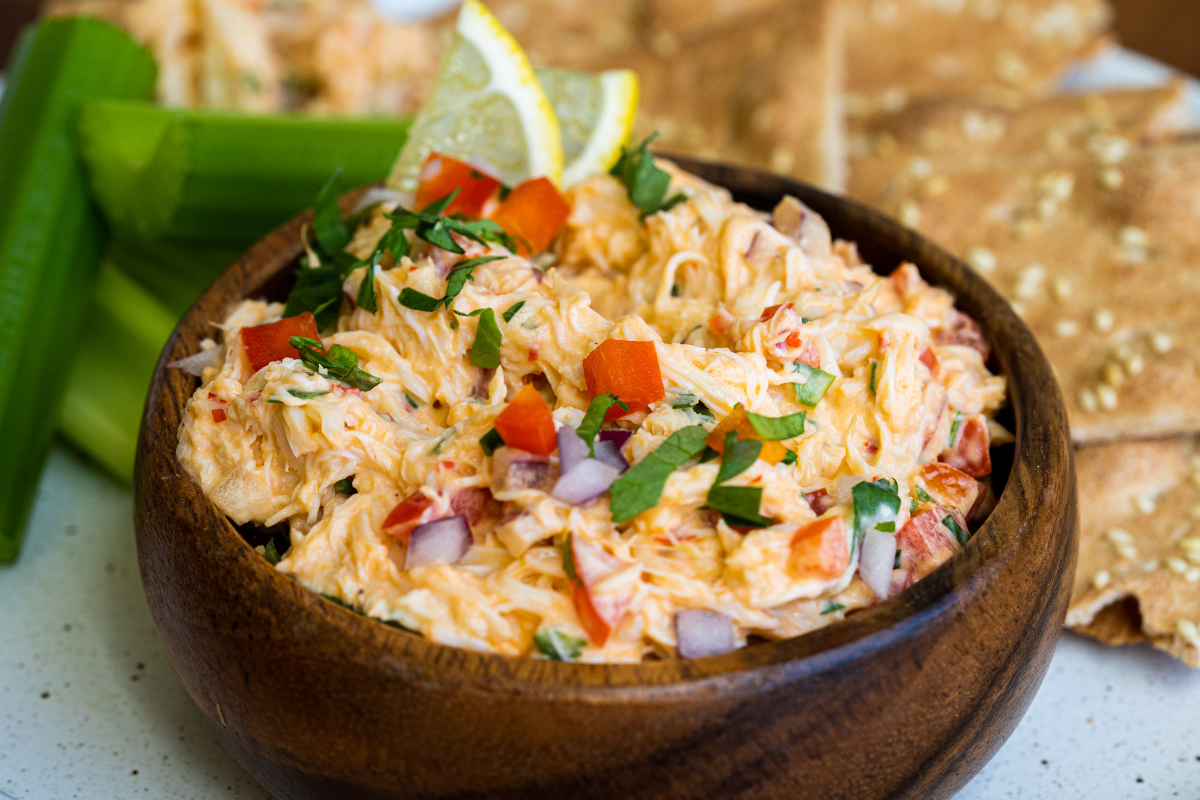 Looking for a low fat, low carb, high-protein snack? Head to your fish counter and give our Spicy Harissa Crab Dip a go! We kicked up the usual cold crab dip by adding a generous spoonful of harissa, a Tunisian roasted red chili paste that's packed with garlic, spices, and herbs. A game-changer of a condiment, harissa is typically found in cans or tubes in the international foods section of your grocery store. If you can't find it, no worries. A dash of sriracha will work too!
Instructions
In a bowl, combine the cream cheese, greek yogurt, and lemon juice until smooth. (A whisk or electric mixer is fastest and easiest, but a spoon will work too.)
Add all the remaining ingredients and stir to combine.
Serve with celery sticks, sliced peppers, or crackers.
Recent Posts: