Calories
136
Fat
4 g
Carbs
12 g
Protein
13 g
Serves
4
113 grams of Chicken of the Sea Pink Salmon (Skinless & Boneless)
28 grams of raw green onions
40 grams Quaker Quick Oats
340 grams steamed Green Giant Cauliflower Crumbles
28 grams chopped garlic
2 eggs
Sriracha ketchup
Sea Salt
Share:
Tags: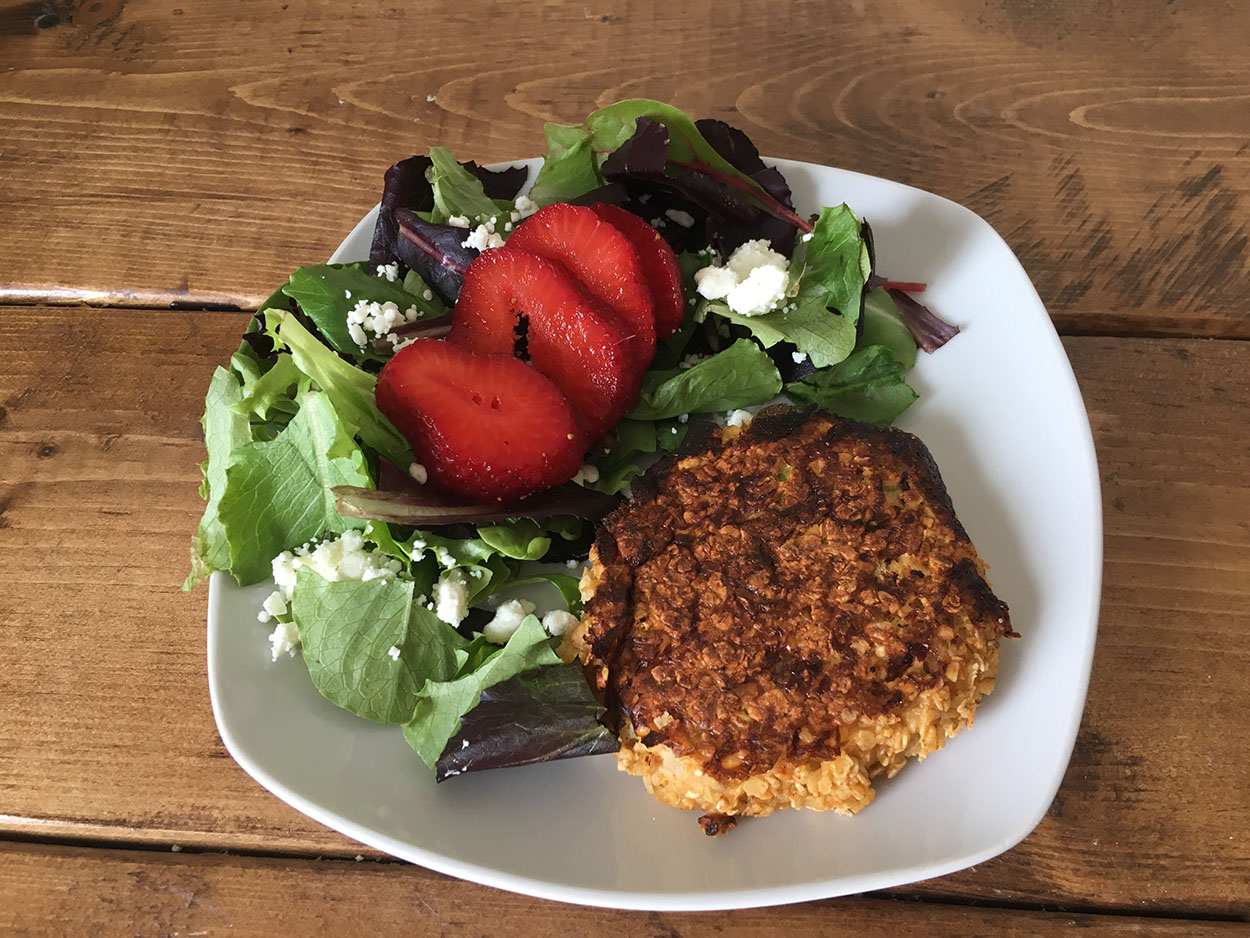 Enjoy a salmon burger that fits anyone's macros! Experiment and sub out cauliflower for mashed potatoes or sweet potatoes!
Instructions
Combine salmon, chopped green onions, steamed cauliflower crumbles, chopped garlic, Sriracha ketchup and 2 eggs.
Divide mixture into 4 servings and form equal sized burgers.
Mix oatmeal and sea salt.
Bread salmon burgers in oatmeal.
Grill on stovetop until center is cooked.
Recent Posts: