Calories
167
Fat
7 g
Carbs
0 g
Protein
26 g
Serves
4
1 1/2 lb (680 g) grass-fed pork tenderloin
1/4 tsp salt
1/4 tsp ground black pepper
1 tbsp olive oil
2 stalks rosemary
2 cloves fresh garlic, peeled and chopped
Share:
Tags: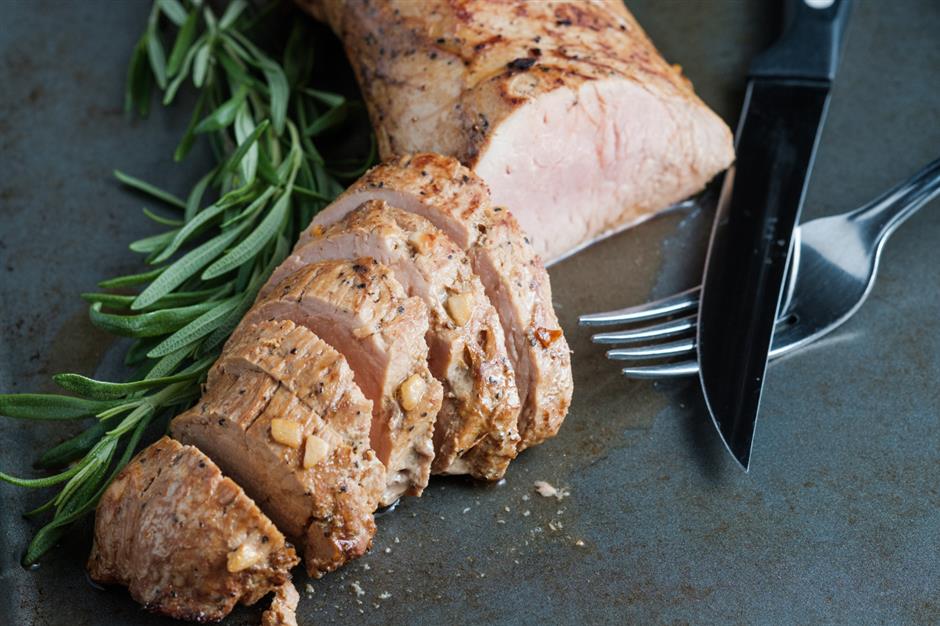 Shmooze dinner guests at your holiday party with a perfectly cooked pork loin that racks in almost no carbohydrates per serving.
Instructions
Preheat oven to 400 F. Line a baking sheet with foil.
Season the pork loin with salt, pepper, herbs, and garlic.
Heat skillet to medium-high heat, add oil and brown the pork evenly on all sides, then carefully transfer to prepared baking sheet.
Cook in the oven for 18–20 minutes or until a thermometer reads an internal temperature of 145 F.
Allow to rest for at least 5 minutes before slicing.
Recent Posts: