Calories
240
Fat
12 g
Carbs
8 g
Protein
25 g
Serves
4 (serving size = 112 g)
454 g ground beef
14 g (2 tsp) fresh ginger, finely grated or minced
4 garlic cloves, minced or pressed
45 g shallots, thinly sliced
60 g (1/4 cup) soy sauce
30 g (2 tbsp) hoisin sauce
30 g (2 tbsp) rice vinegar
15 g (1 tbsp) oyster sauce
10 drops liquid stevia
Pinch of black pepper
1 tsp sesame oil
Optional garnish: Thinly sliced scallion and/or one or two spicy red chiles.
Share:
Tags: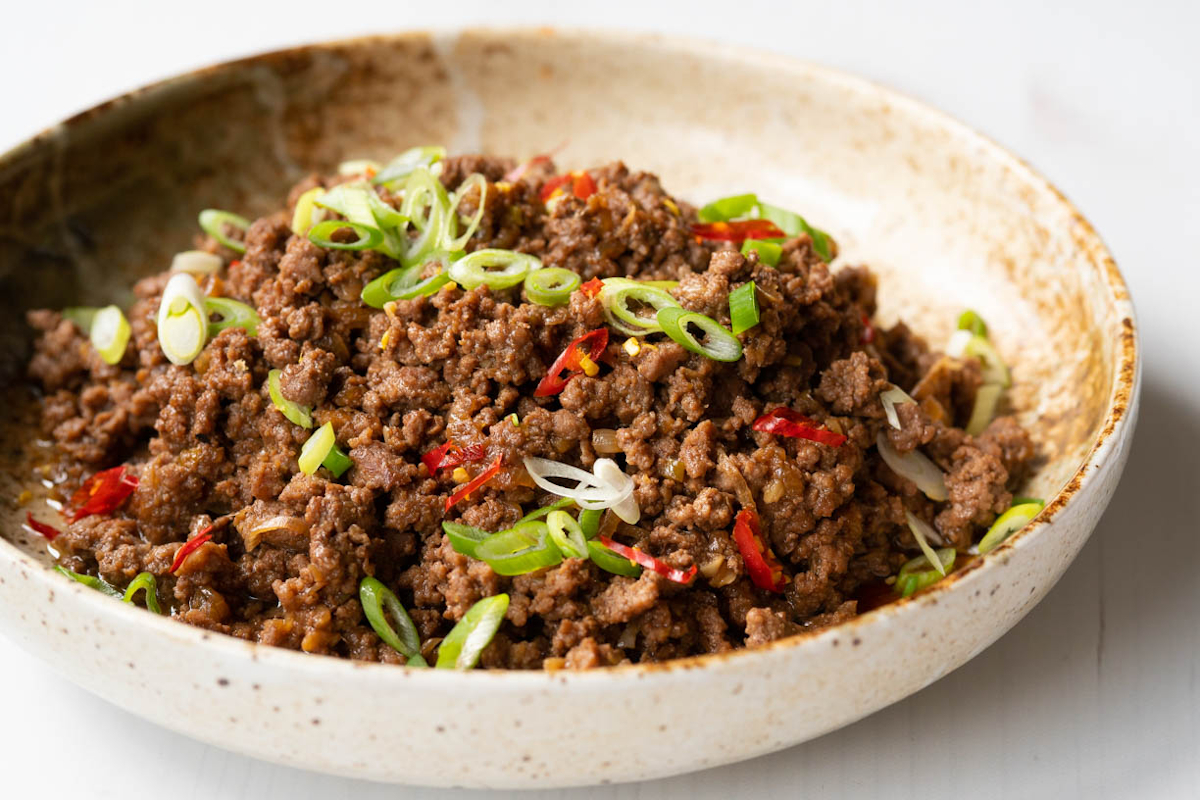 Mongolian beef may be a takeout favorite, but it's typically loaded with sugar— one serving from PF Changs has more sugar than a Snickers bar! Our variation cuts the sugar down to 4.5 grams per serving while still delivering a hit of sweet and savory flavor.
Note that this recipe calls for a variety of bottled sauces. You'll be able to find them all in the Asian section of any grocery store.
Instructions
In a small bowl, combine the soy sauce, hoisin, rice vinegar, oyster sauce, liquid stevia and a pinch of black pepper. Set aside.
Heat the sesame oil in a nonstick or cast-iron skillet over medium-high heat. Fry the ginger, garlic and shallots for a minute or two, until fragrant. Add the ground beef and brown.
When the beef is still a little pink, add the sauce and stir. Let the mixture bubble until most of the liquid has evaporated and the beef is glossy, about 7–10 minutes.
Garnish with sliced scallions and sliced chili peppers, if desired. Serve over rice with your favorite veggies.
Recent Posts: