Calories
295
Fat
7 g
Carbs
16 g
Protein
42 g
Serves
4
600 g shredded chicken
75 g light mayonnaise
60 g unsweetened dried cranberries, chopped
200 g celery, finely diced
15 g dijon mustard
2.5 g smoked paprika
1 g garlic powder
Salt and pepper, to taste
Share:
Tags: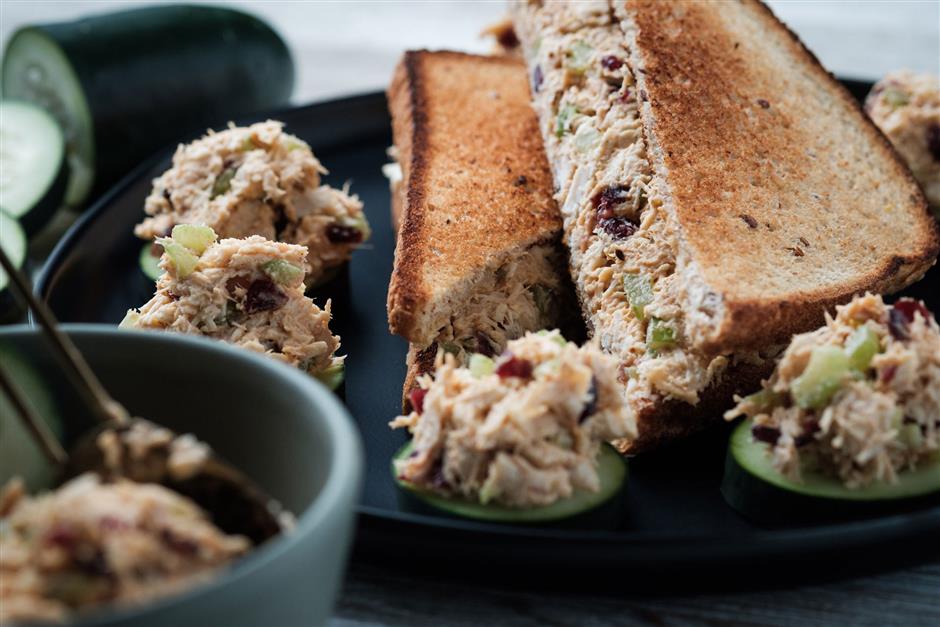 This is a perfect recipe to make ahead for the week and it gets better overnight. Using our Instant Pot Shredded Chicken, this recipe is quick and easy! Don't have an instant pot? No problem, use your leftover chicken breasts from meal prepping.
Instructions
Roughly chop dried cranberries and finely dice celery.
Place cool, shredded chicken in a bowl, combine with light mayonnaise, dijon mustard, spices. Mix well, making sure the sauces are evenly distributed.
Stir in celery and cranberries.
For best flavor, store covered in refrigerator for at least 2-3 hours, or overnight if possible.
Enjoy with crackers, cucumber slices, apple slices or on a sandwich!
Recent Posts: